Candied Ginger Carrot Matcha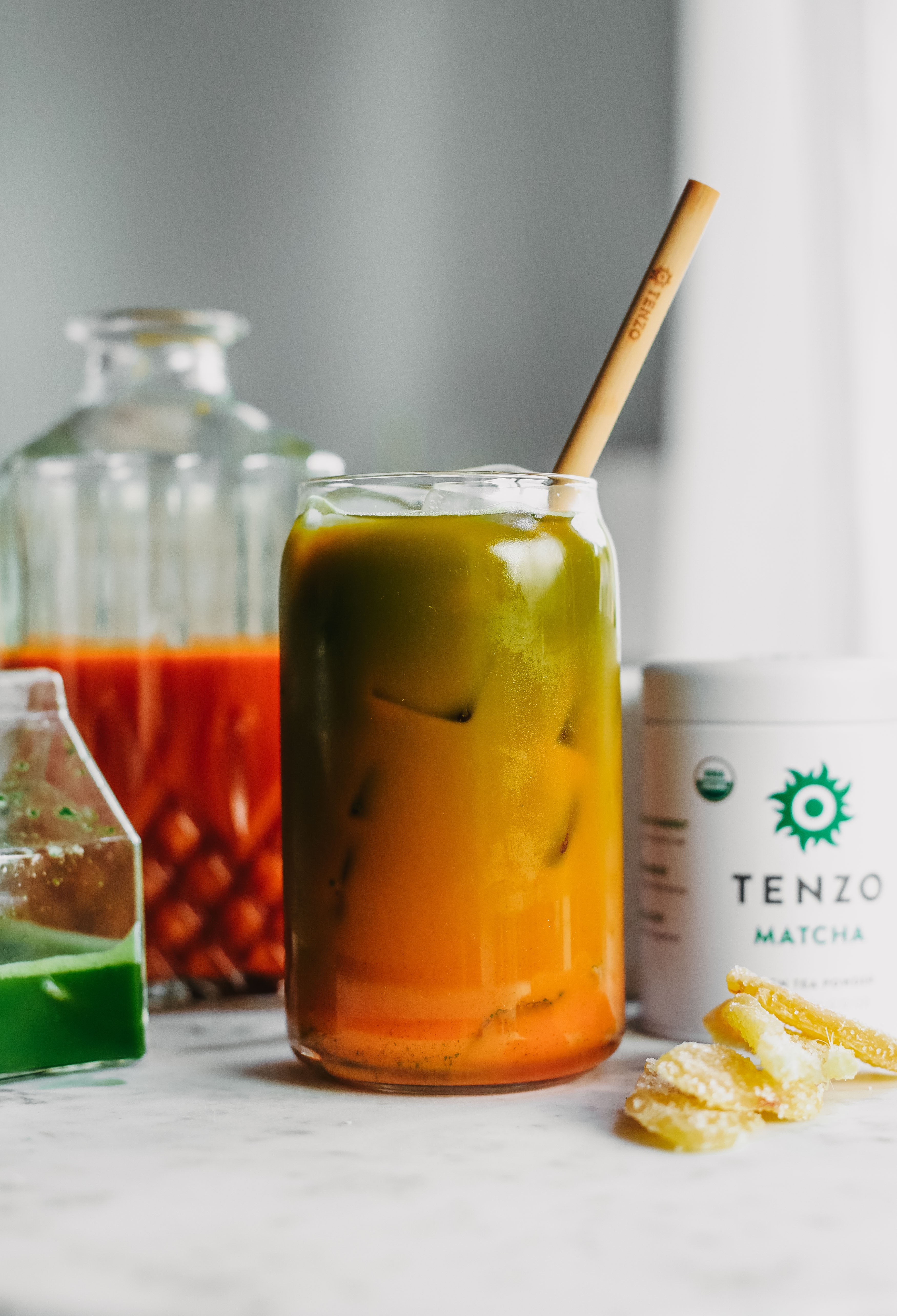 Candied Ginger Carrot Matcha
Posted on November 07, 2022 | by Lori Hanemann
You'll simply feel better after drinking this. The vitamin-packed nutritional benefits of carrots and matcha combine to transform into a delicious fresh-tasting superfood. The candied ginger adds a bit of sweetness to make this a a possible new favorite way to drink Tenzo.
Ingredients:
Ice to fill a glass
4-6 pieces candied ginger
1/2 tsp Tenzo Matcha
1/2 cup carrot juice
3-4 tbsp water

Instructions:
In a glass, add candied ginger and mash with a muddler.
Add ice to fill the glass.
Pour carrot juice about 3/4 way full.
In a small pitcher whisk together Tenzo matcha powder and water until smooth, then pour into glass and serve with a straw.
Thank you to Kaylie for another wonderful and delicious matcha recipe. You can follow her on Instagram to see more of her recipes. And, take the chance to stock up on Tenzo now.