Brown Sugar Cardamom Matcha Latte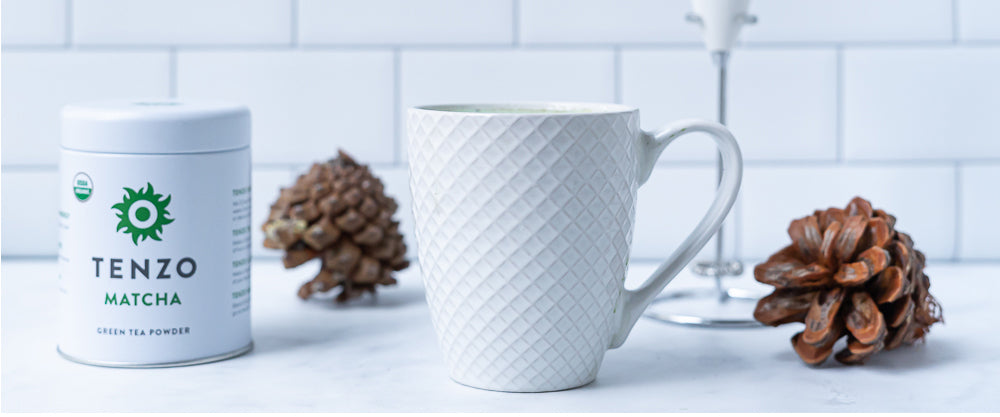 Want an easy and delicious latte that tastes like it was crafted by an Italian barista?
Pretty please with sugar on top!
We asked, and you answered. This deluxe and delicious drink is deceivingly simple to make but will reward you with a complex, warm-spice taste that lets you relax into the chilly winter weather. Using brown sugar as opposed to regular caster sugar adds a luxurious hint of toffee  to your matcha experience, while cardamom brings a bright, almost citrus flavor to the drink. Just as perfect for a lazy Sunday morning as it is for an afternoon treat.  If you're not one for warm lattes, you can always pour the finished product over ice. But there's something about this warming mix of spices that just feels like it should be enjoyed in a sweater, by the fire. But, however you decide to enjoy it, we can promise you that you will, in fact, enjoy it. 
Ingredients:
Serving: 1 eight-ounce mug
- ¾ cup fat-free milk
- 2 tablespoons hot water
- 2 tablespoons brown sugar
- 1/8 teaspoon organic ground cardamom
- 1/3 cup hot water
- 1 teaspoon TENZO matcha powder
Directions:
Step 1:
In a small bowl, mix hot water, brown sugar, and ground cardamom to form a syrup. Set aside.
Step 2:
In a small bowl, whisk 1/3 cup hot water with TENZO matcha powder. Set aside.
Step 3:
In a mug, pour warm milk.
Step 4:
Pour matcha into the mug.
Step 5:
Pour brown sugar cardamom syrup to sweeten.
And, just like that you have your very own cardamom creation. Tasty right? Impress friends a family with this easy to make classic. You'll hold all the aces with this CARDamom creation. And, special thanks to our dealer, Tiffany Sy, for being the brains the brawn behind this exquisite creation. While you're here, don't forget to grab some matcha to fuel your own tasty creations. This recipe is the perfect place to start exploring the versatile world of matcha.