5 Reasons Why Tenzo is the Best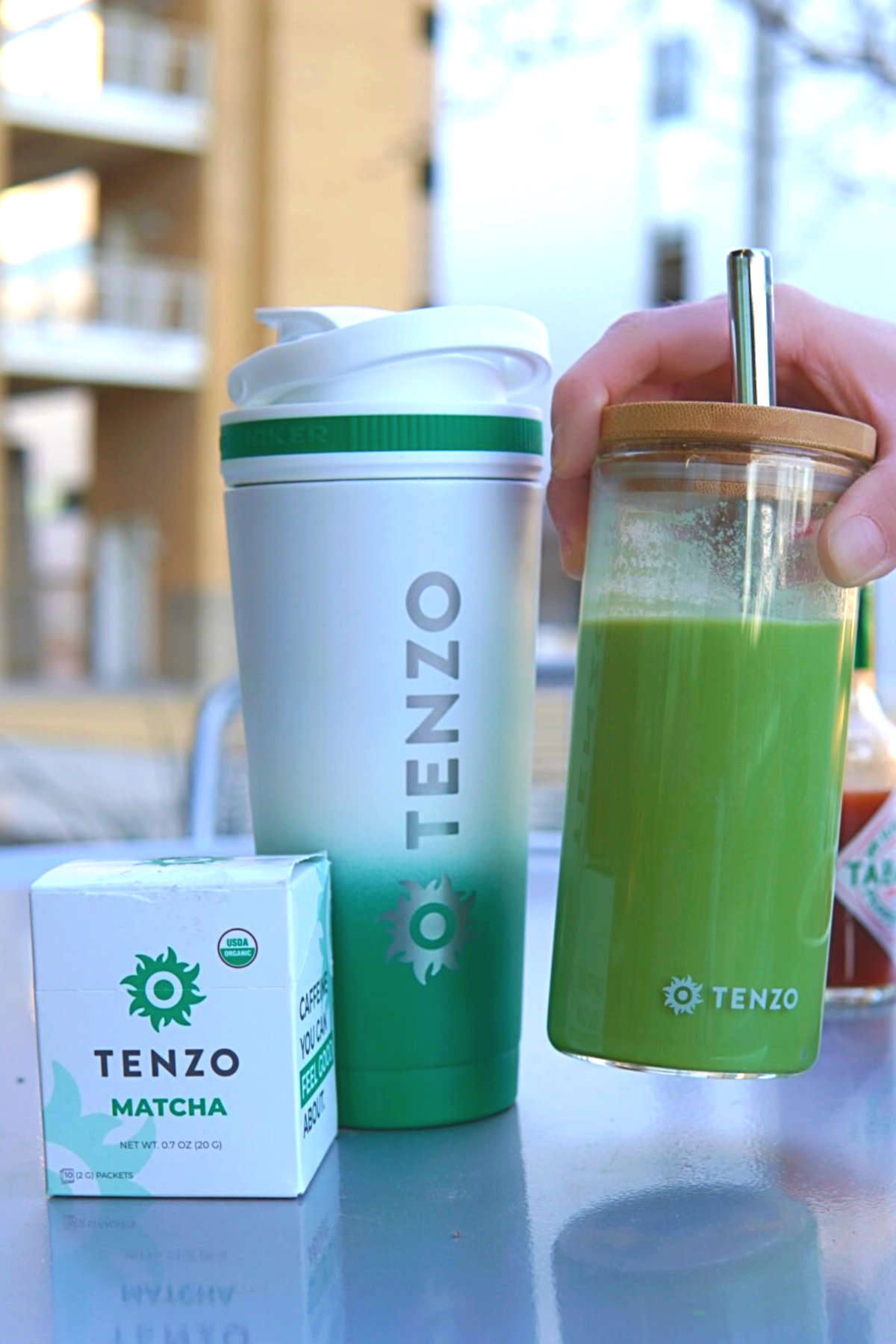 5 Reasons Why Tenzo is the Best
Posted on April 11, 2023 | by Lori Hanemann
Listen up, matcha enthusiasts. We've got some hot tea to spill, and it's all about why Tenzo is the matcha company of our dreams. Are you tired of mediocre matcha that tastes like grass clippings and disappointment? Do you long for a matcha that's both delicious and healthy? Well, my friends, Tenzo is here to save the day (and your taste buds). Like, if you could bottle up all the coolness in the world and pour it into a person-shaped container, you'd get Tenzo. Let's talk about a few reasons why you should choose Tenzo and why Tenzo is the best.
First of all, let's just take a moment to appreciate the gorgeous color of matcha. I mean, have you ever seen anything quite like it? It's like staring into the eyes of a beautiful emerald or a particularly fetching shamrock.
But of course, matcha is so much more than just a pretty face. For starters it's positively bursting with antioxidants, which means it's basically like drinking a fountain of youth. And because it's made by grinding up whole tea leaves, you're getting all the good stuff, not just the flavor. It's like getting a spa treatment for your insides.
Oh, the taste. Tenzo's matcha, it's earthy and nutty and a little bit bitter, but in the best possible way. It's like a delicious hug in a mug, and every sip feels like a warm and cozy blanket wrapped around your soul. Plus because it's made by whisking the powder with hot water, you get this amazing frothy layer on top that just makes you feel fancy. 
But wait, there's more! Not only is Tenzo's matcha delicious and packed with all those sweet, sweet antioxidants, but we're also committed to doing good in the world. All sourcing and every purchase order goes through a filter of making it sustainable. If it can be done, we do it. This is why we have reusable storage tins for the matcha, instead of sending subscribers a new tin for every order - so wasteful. So, you can feel good about sipping on that matcha latte while also making a difference in the world. Talk about a win-win!
Tenzo uses top shelf quality matcha to make the best tasting and looking beverage on the planet. Tenzo's ceremonial grade matcha is made from premium, organic, stone-ground tea leaves from Japan, which means you're getting the good stuff without any added junk. No preservatives, no sugar, nothin' but green tea. And because Tenzo is a direct-to-consumer brand, Tenzo is able to keep their prices affordable while still delivering the highest quality matcha around.
Honestly, we could go on and on about why Tenzo's matcha is the best. It's versatile, it's delicious, it's good for you, and it's just so darn pretty. So, if you're not already a matcha convert, what are you waiting for? Tenzo is the brand for you, give it a try and see for yourself why this magical green powder is the stuff of dreams.