3 Ingredient Matcha Ice-Cream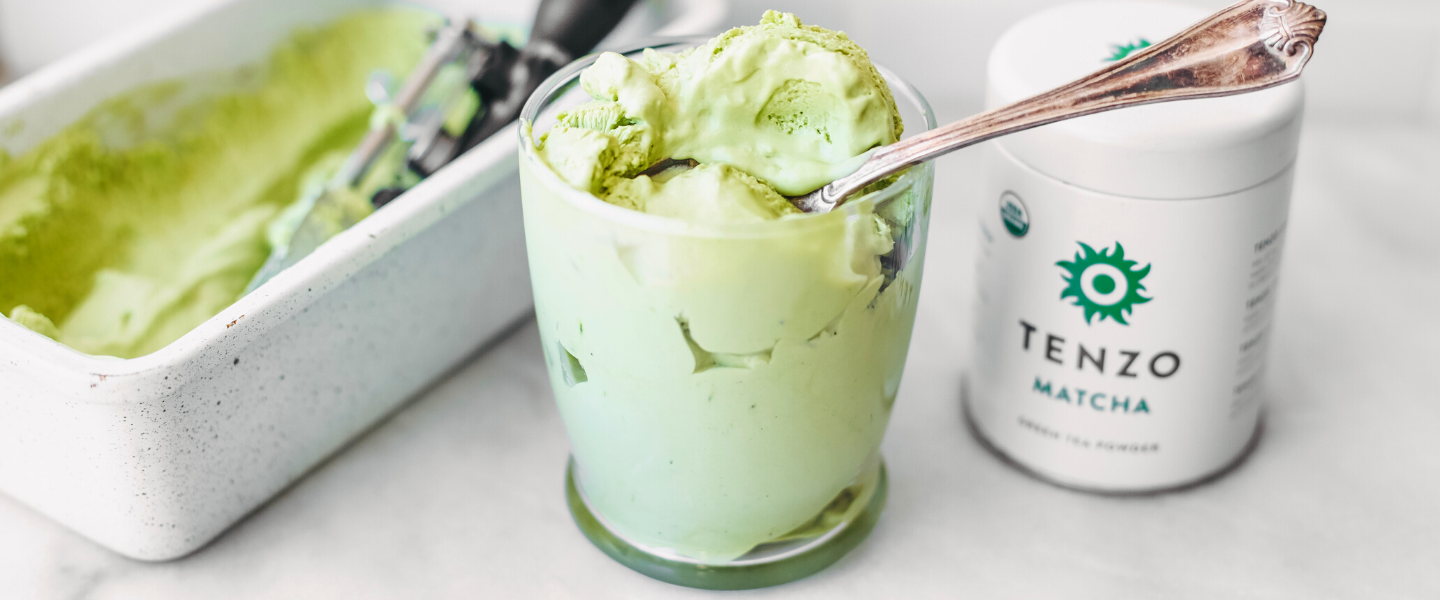 You wanna talk about making your life better? Try making your own ice cream. Take your ice cream cravings into your own hands, 'cause we're making it super simple for you with just three ingredients, one of them being Tenzo, of course. There is whisking and whipping involved, and this recipe requires patience while it chills for an hour, but you've got this. Why not go for a walk, do some breathwork, and read? This frozen flavorful treat will be well worth the wait. With a creamy texture and Tenzo essence this chilled matcha bowl of goodness will easily become a favorite way to indulge in some sweetness. Eat it!
3 Ingredient Matcha Ice-Cream
Ingredients:
2 cups heavy cream
3/4 cup condensed milk
1 tbsp Tenzo matcha tea powder
Instructions:
In a large mixing bowl add cream and beat it with an electric whisk until it becomes a thicker liquid like substance- not stiff like whipping cream yet. In a small pitcher add condensed milk and Tenzo matcha tea powder and whisk together until smooth, then pour into whipping cream and continue whipping the cream and matcha mixture until it forms stiff peaks. Pour mixture into a bread pan and place in the freezer to chill for 1 hour until it reaches ice-cream texture. Serve and store in the freezer in an airtight container.
Thank you to Kaylie for another wonderful and delicious matcha recipe. You can follow her on Instagram to see more of her recipes. And, take the chance to stock up on matcha now.