2 Self Care Hacks for your Morning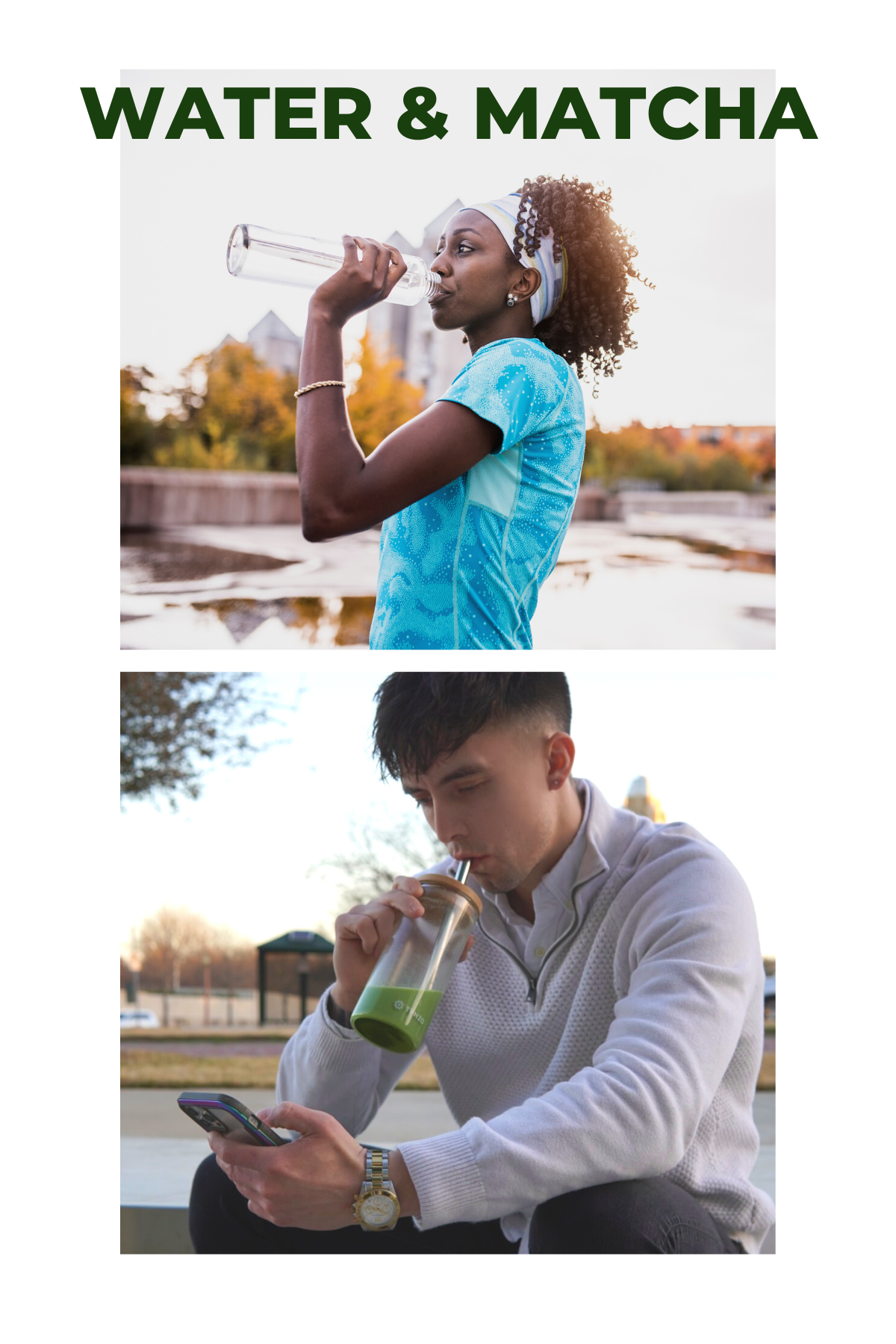 2 Self Care Hacks for your Morning
Posted on April 25, 2023 | by Lori Hanemann
Good morning, world! Are you ready to kickstart your day with some essential self-care hacks? Here at Tenzo we want to share two simple hacks that can make a difference in your morning routine. It starts with drinking Tenzo matcha and hydrating with some H20.
Whether you are a morning person or a night owl, how you start your morning will help set the tone for the rest of the day. Your routine doesn't have to mean adding more tasks than you already have, but a structure that you control can play a vital role to your productivity, mood, energy, and healthy habits overall.
First, let's talk about the green drink that will brighten your morning: Tenzo's matcha. Matcha is loaded with antioxidants, amino acids, and caffeine that adds a great boost to your day. Drinking matcha and knowing all the benefits is like giving your body a big ol' hug, and its perfect for starting your morning off on the right foot. Not only does Tenzo's matcha taste delicious but is a great source of natural caffeine that promotes concentration without the crash that comes with coffee. So, if you're looking for a morning pick-me-up that's both delicious and nutritious, give Tenzo a try and make that switch from coffee.
Now, the second self-care hack that you should add to your morning routine is drinking water. I know, you've heard it a million times before, "Drink more water, it's good for you!" But, hear me out, drinking water can work wonders for your body and mind. When you wake up in the morning, your body is often dehydrated from the hours of sleep. By drinking water as soon as you wake up, you're giving your body the hydration it needs to function properly. Plus, drinking water can help flush out toxins, boost your immune system, and even improve your skin's appearance, and may help reduce cravings throughout the day.

Incorporating these two simple self-care hacks, drinking Tenzo and drinking water can make a big difference to how you start your morning and function through the day. Taking some time to take care of yourself is a key habit that everyone should partake in and having a morning routine like this one may work for you!
WHAT ELSE TENZOS ARE THINKING ABOUT
We get a lot of questions about our bamboo whisks. Here are some tips to take care of this delicate tool, click here.
Matcha and strawberries go really really well together! Check this out.
We've always got matcha on our mind. If you need more click here.