Why Is Match So Popular?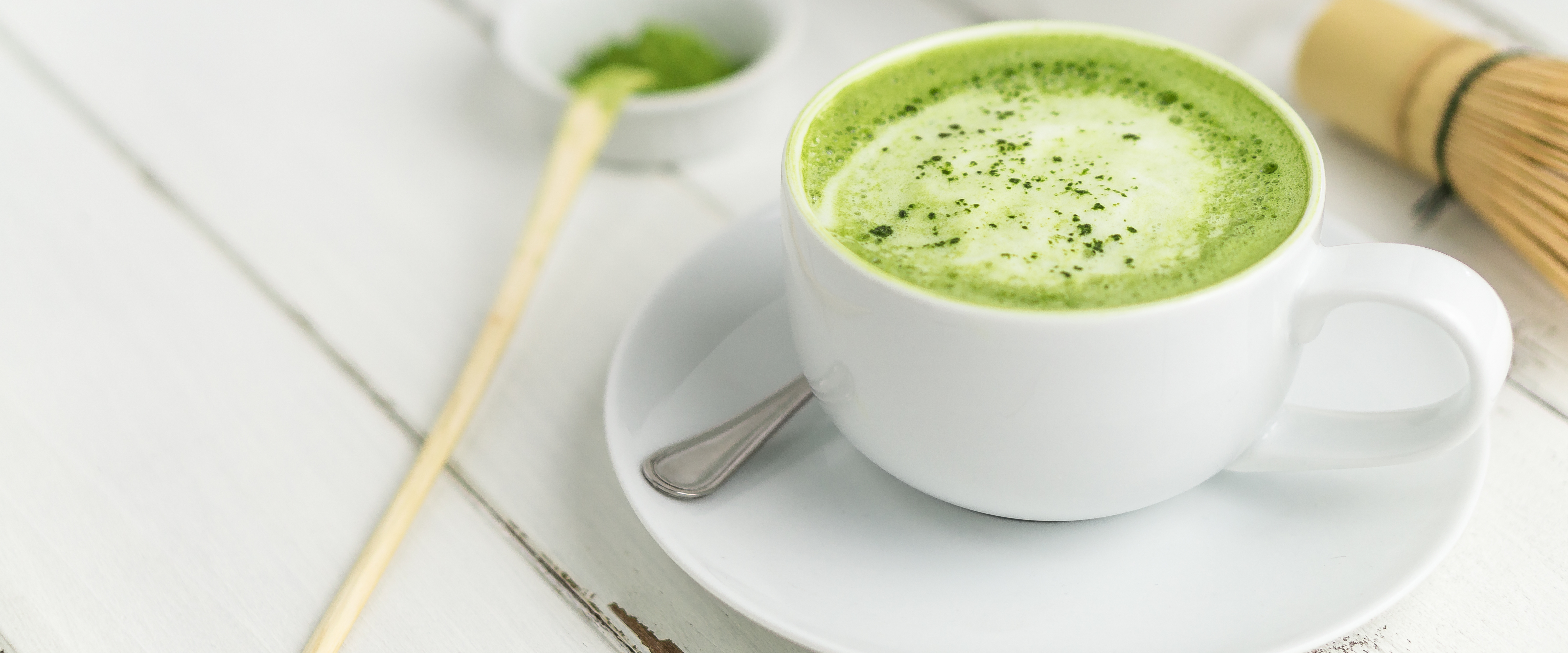 Why is Matcha Trending?
Matcha is fine green tea powdered from whole green tea leaves prepared under special conditions. It is a staple in Japan. While green tea is being grown in different countries, the best matcha comes from Japan. Japan is where it all started for matcha powder and now, it is taking over the tea market globally. People aren't just looking for it in stores but wish to see more matcha-infused items on menus of cafes and restaurants. What's all the hype about?
Demand for Matcha has Increased Globally
This earthy, vibrant green tea powder has made its way across the seven seas recently but has just recently made quite the impression. It is amazing just how rapidly matcha powder has claimed its spot in the international tea market. Green tea has been around for a very long while now – matcha, on the other hand, is quite modern. Café owners and tea enthusiasts alike have been acquiring matcha in bulk and wholesale batches, and those numbers have been recorded. As a result, the wholesale matcha market has since become filled with loads of competitors whose products are all different. This can make it tough for café owners to know which matcha is right for them. To get a better idea of matcha in the café world, how much influence does matcha have in the US?
How Quickly is Matcha Growing?
If you look at the growth trends of matcha consumption over a past few years in four markets: US, UK, Mexico and Spain, you will notice that there has been a considerable rise in consumption since 2015. The US experiences a 202% growth of matcha-flavored beverages through 2015 while, towards the end of the same year, it gained traction in the UK and Spain with 114% and 200% year-over-year growth, respectively. You see, matcha is truly becoming a game changer!
What Matcha Products are Consumers Looking For?
Matcha isn't limited to brewing and infusion with other beverages. Its complex flavor allows it to be incorporated in desserts as well. Matcha powder can be used to make anything from matcha green tea to a matcha latte, matcha frappe, matcha waffles, green tea ice cream, cupcakes, cookies and the list is just endless! However, amongst all these matcha delicacies, highest demand is for matcha tea and matcha lattes. If you know how to make matcha, making beverages is a breeze.
Matcha in the US and UK
In the US and UK, consumers are mostly searching for matcha teas and lattes. In the US specifically, searches for matcha smoothies, cakes, ice creams, cookies and tea smoothies are increasing steadily. As for UK-centered matcha searches, there's matcha cake, ice cream and coffee in the same order following matcha tea, powder and latte. Consumers of matcha in these regions are concerned with the DIY process – they look for how it is made and what it is.
Matcha in Spain and Mexico
The search for matcha tea and other matcha beverages are more or less the same in Spain and Mexico as they are in the US and UK. However, people here are searching for where to find matcha rather than recipes for preparing it. Consumers in Span and Mexico don't have the same easy access to matcha as those in the US and UK.
Is Matcha in Demand?
Research has shown that matcha-flavored foods such as cakes and lattes were practically non-existent before 2016. 2016 was a year of extreme growth for matcha-infused food products across the four markets mentioned earlier. Growth of matcha drinks through these four markets has been at a steady rise rate of 64%. As for matcha-flavored edible items such as cakes, cookies, ice creams and croissants, growth has been at a reliable rate of 62% year over year.
Going hand-in-hand with this data, matcha tea has shown no shortage of interest from consumers. Along with this original healthy beverage, matcha lattes have gained a healthy amount of traction. Matcha lattes saw a growth rate of 70% year over year at the beginning of 2017 – this was true for the four markets in question.
Why is Matcha so Popular?
The numbers presented earlier aren't insignificant – we are talking about some of the world's largest tea markets and it matters if they are experiencing such drastic changes in tea trends. What makes matcha so popular? There are many reasons for this, some of them being social. At its core, matcha green tea provides the same benefits as standard green tea (but with more power). To be specific, multiply the benefits of regular green tea 137 times and you have the health benefits of matcha green tea!
Why is Matcha Trending?
The research also looked for the reasons behind matcha's sudden spike in popularity. For this purpose, they analyzed the YouTube "captions" of top influencers, noticing the language they use for content related to matcha flavors. So, it isn't just the creamy, rich, umami flavor palette of the matcha ghat makes it so high in demand, but it is more a courtesy of the health benefits it has.
Out of the top 100 videos, 21% YouTube influencers talked about matcha's creaminess, while 23% were concerned with its smoothness and 24% thought it is rich. Amongst them, 16% of the influencers talked about metabolism and 27% were hot on the idea of matcha being an antioxidant powerhouse.
The Health Benefits of Matcha
Taking those stats into consideration, it seems like the most highlighted health benefits of matcha green tea have to do with the fact that it houses a lot of antioxidants. Antioxidants are a completely wholesome package in themselves. They help with chronic illnesses, keep your heart healthy, strengthen your immune system and helps improve skin complexion, along with a variety of other beneficial results.
Matcha – a Unique Flavor with Versatile Uses
Matcha green tea from Japan has an exclusive flavor that is truly unlike anything else you have ever tasted. Its earthy, rich and bold flavor pairs well with anything, whether it be a pastry, breakfast or daytime lunch. People in the US like to enjoy matcha with either cream or milk, whereas consumers in the UK like to have it with a bit of chocolate on the side.
Consumers are simply becoming more aware of matcha and want more of it. The strong growth rate of matcha is an indicator it aims to rule the tea market for a long time to come!