Vanilla Pistachio Hot Matcha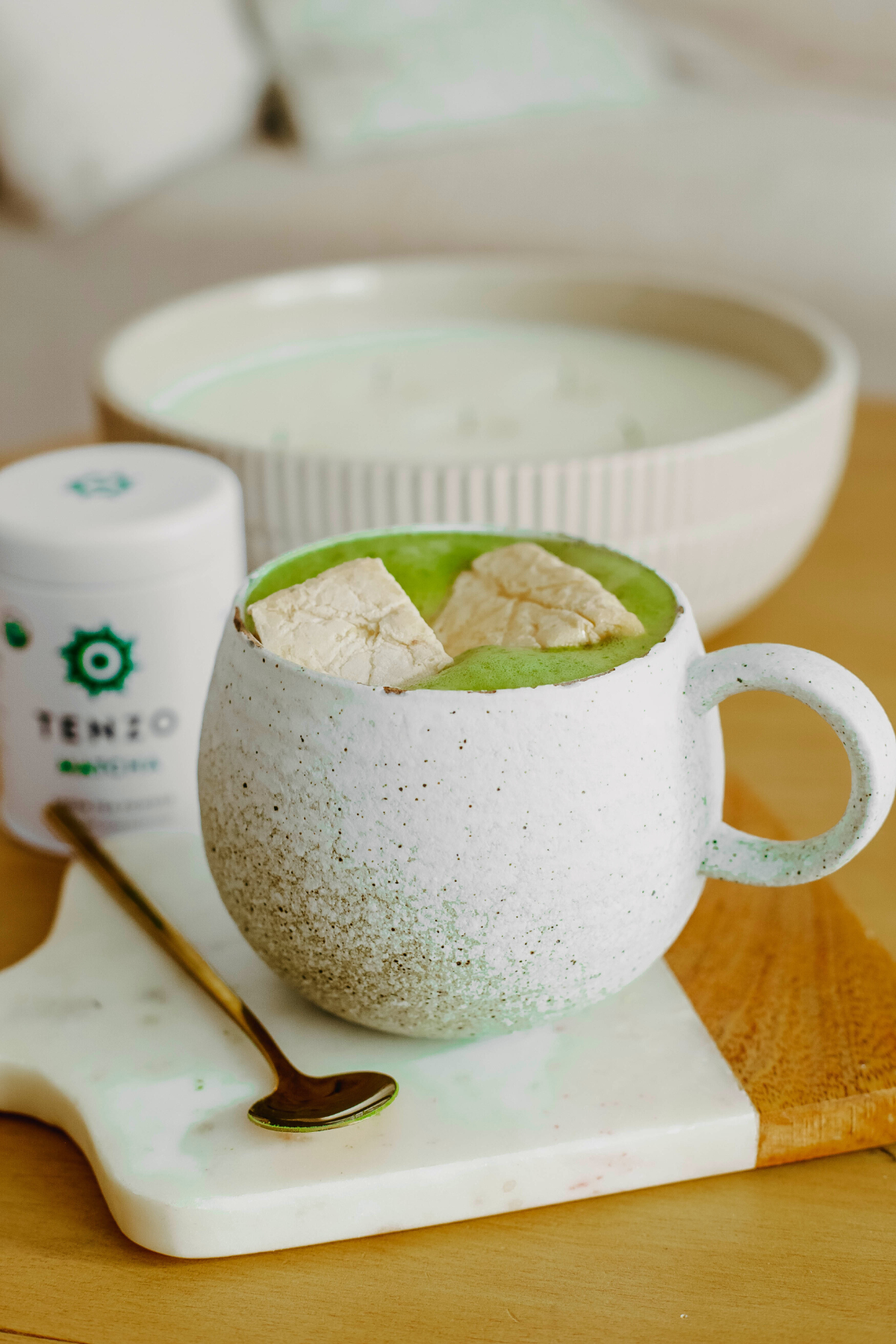 Vanilla Pistachio Hot Matcha
Posted on April 13, 2023 | by Lori Hanemann
Hey there Tenzos, are you looking for a new way to spice up your beverage game? Look no further than Vanilla Pistachio Hot Matcha!
Just the name of this recipe makes our taste buds tingle. Imagine a hot, frothy cup of matcha, infused with the warm, comforting flavors of vanilla and nutty pistachios. It's like a hug in a mug.
But let's not forget about the health benefits of matcha. Tenzo is packed with antioxidants, boosts metabolism, and even helps with relaxation and focus. And when you add in the natural goodness of pistachios and vanilla, you've got yourself a drink that's as healthy as it is delicious.
The vanilla and pistachio flavors complement the matcha perfectly, creating a rich, velvety drink that's sure to please.
And the best part? It's so easy to make! With just a few simple ingredients, you can whip up a batch of Vanilla Pistachio Hot Matcha in no time. It's perfect for chilly mornings, cozy nights in, or any time you need a little pick-me-up.
So go ahead, give it a try. Your taste buds (and your body) will thank you.
Ingredients:
1 1/2 tsp Tenzo matcha powder

1/2 tsp vanilla powder to taste

2 cups pistachio milk

2 large marshmallows, I used naturally sweetened ones
Instructions:
Add Tenzo matcha powder and vanilla powder into a glass. 

Warm pistachio milk until it reaches hot drinking temperature on the stovetop with a saucepan or the microwave. 

Add half the milk to the glass and blend with an electric whisk until smooth. 

Add remaining milk and blend, then pour into a mug and top with marshmallows before serving.
Get mo' matcha
CLICK HERE.