Peppermint Matcha Truffles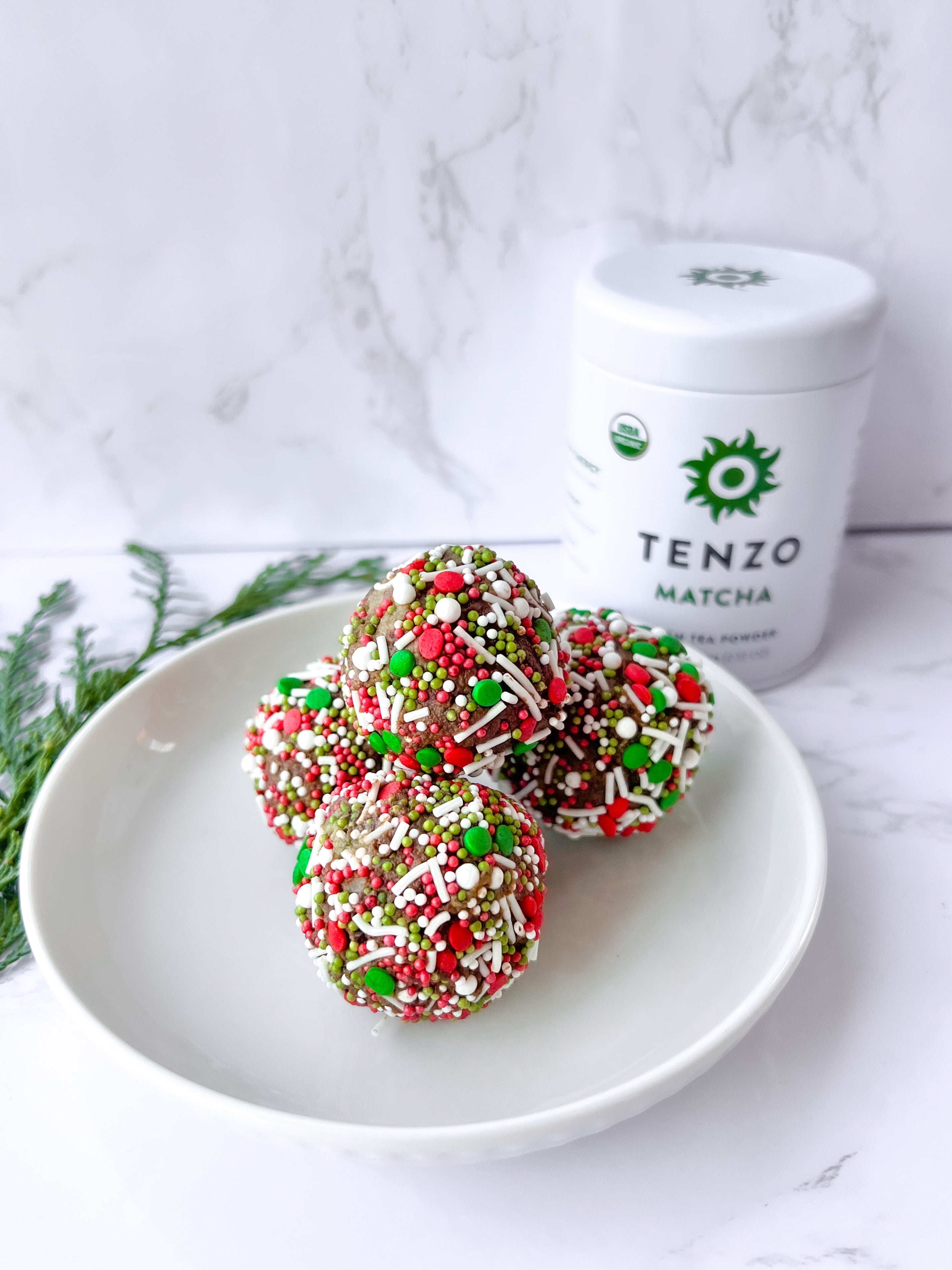 Peppermint Matcha Truffles
Posted on December 20, 2022 | by Lori Hanemann
If you're looking for a delicious holiday treat that's full of flavor and easy to make, look no further than peppermint matcha truffles. The aroma of the peppermint and matcha is heavenly and the taste is out of this world.
Servings: 12 truffles
Prep Time: 15 min
Cook Time: 1 hour
Ingredients:
½ cup soaked unsalted cashews

½ cup cocoa butter

½ cup maple syrup

¼ cup + 2 T coconut cream

½ t vanilla extract

½ t peppermint

¼ t Tenzo matcha

¼ t sea salt

1 cup dark chocolate chips

2 T Maddie's Sweetener (substitute: 1/4 cup Truvia)
 Directions:
Place cashews in a bowl and cover with boiling water, soak for an hour.

Rinse and drain cashews, and add to the blender.

In this order, add cocoa butter, maple syrup, coconut cream, vanilla, peppermint, matcha and salt. Blend on low until ingredients are well incorporated. Continue on high until completely smooth.

Pour mixture into an airtight container, and refrigerate overnight.

Line a baking sheet with wax paper. 

Using a spoon, scoop and roll about ½ Tablespoon of truffle mixture into balls and place on the baking sheet. Place balls into the freezer for about 10 minutes.

While the truffles are freezing, melt the chocolate in the microwave at 230 second intervals. Stir in sweetener.

Remove truffles from the freezer.

Dip truffles into the melted chocolate and then place them back on the lined baking sheet.

Place in the fridge again until the chocolate coating has hardened. Store in an airtight container in the fridge!
Thank you to Maddie for an inspiring and delicious matcha recipe. You can follow her on Instagram to see more of her recipes. And, take the chance to stock up on matcha now.