Peanut Butter Cup Matcha Pick Me Up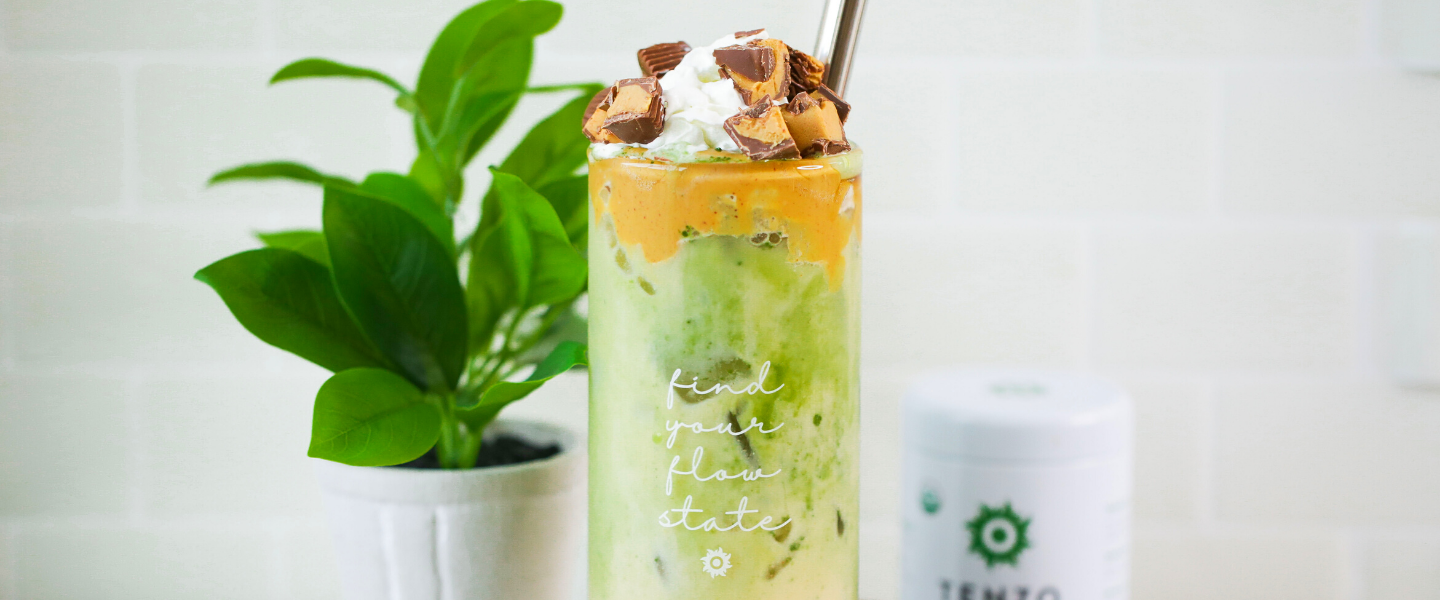 This one goes out to all of you devoted peanut butter lovers out there. If your first thought is to wonder if your favorite smooth spread goes well with matcha, the answer is a big ol' YES! Combine those two popular flavors with a little maple syrup and yummy oat milk, and you might have just found your new favorite Tenzo drink. 
Peanut Butter Cup Matcha Pick-me-up
Ingredients:
Glass of ice
1 tbsp creamy peanut butter
1 tbsp maple syrup or other sweetener to taste
1 1/2 teaspoon matcha powder mixed with 4 oz hot oat milk
8 oz oat milk
Top with whipped cream and chopped peanut butter cups
Instructions:
Fill a glass with ice, drizzle peanut butter and maple syrup over it, then fill ¾ the way full with almond milk or other milk. Mix matcha and hot oat milk together and pour over glass and top with whipped cream or coconut whip and chopped peanut butter cups. Stir together and drink up!
Thank you to Kaylie for another wonderful and delicious matcha drink. You can follow her on Instagram to see more of her recipes. And, take the chance to stock up on matcha now.