Matcha Protein Yogurt Bowl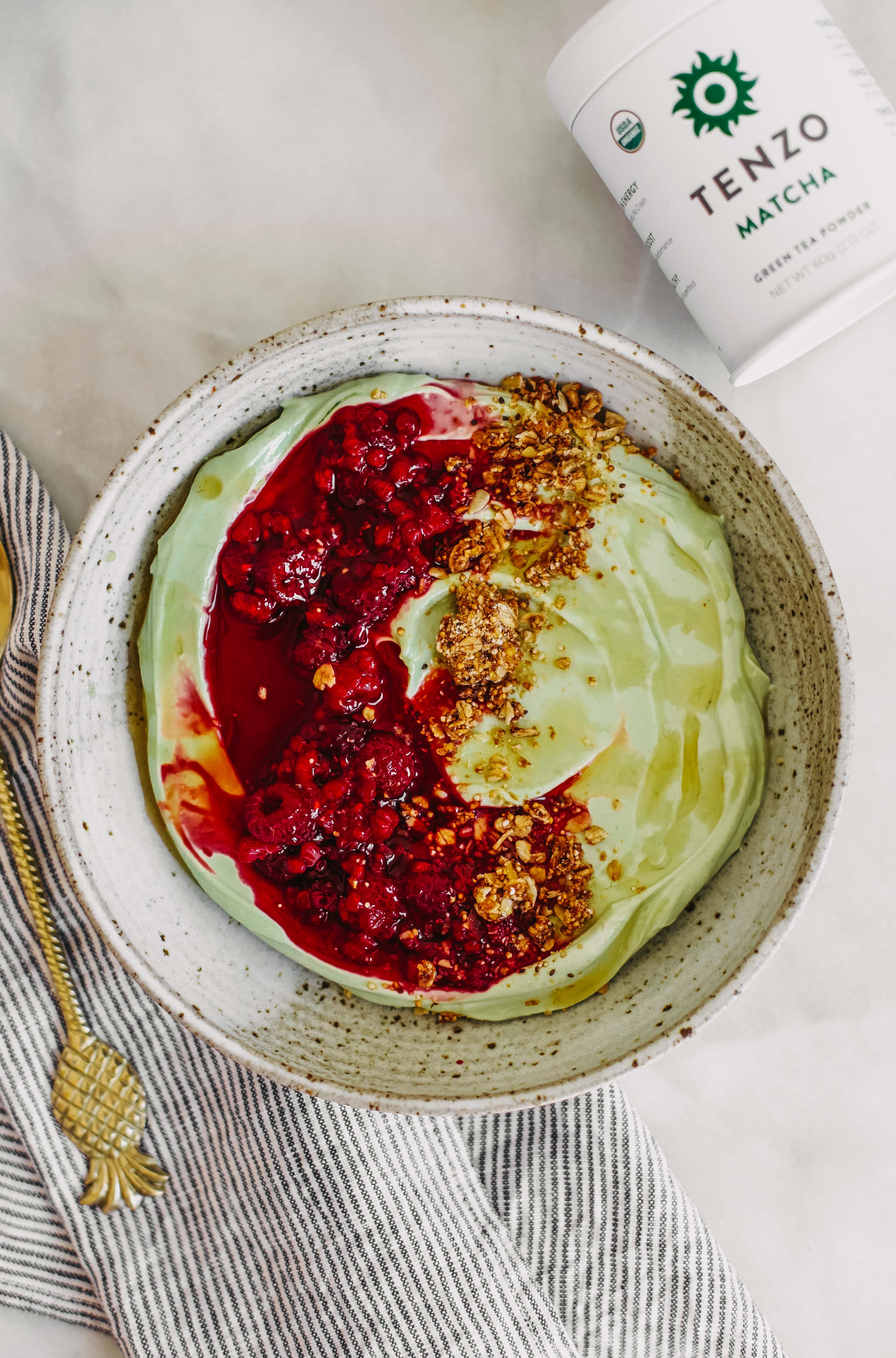 Matcha Protein Yogurt Bowl
Posted on November 11, 2022 | by Lori Hanemann
Add a scoop of your favorite protein powder to this bowl to take your yogurt habit to new levels of flavor and purpose. You'll be ready to grow those muscles, fueled by Tenzo matcha yogurt. Don't skimp on the the delicious toppings.
Ingredients:
1 cup greek yogurt
1/2 tsp Tenzo matcha powder
1 tbsp protein powder (optional)
honey to taste
toppings:
raspberries
granola
honey

Instructions:
In a small bowl combine yogurt, matcha tea powder, honey, and protein powder until well combined.
Serve with raspberries (I like to use frozen raspberries and melt them in the microwave for about 40 seconds to get a sauce-like texture), granola, honey, or any of your favorite toppings.
Thank you to Kaylie for another wonderful and delicious matcha recipe. You can follow her on Instagram to see more of her recipes. And, take the chance to stock up on Tenzo now.