Matcha Popcicles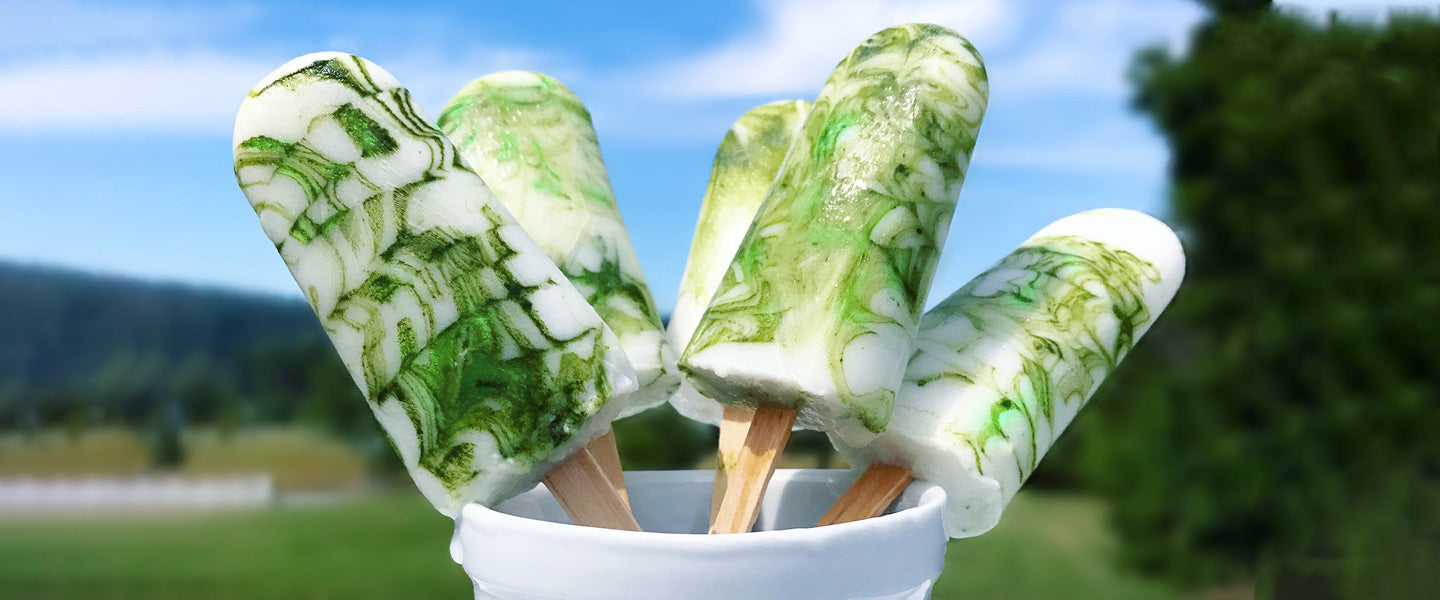 Ingredients:
4 Tbsp hot water
4 Tbsp cane sugar
2 lemons (approximately 1/2 cup of fresh lemon juice)
2 cups cold water
4 tsp Tenzo Tea
1 tsp water
Popsicle mold & sticks
Step 1:
Make the simple syrup: In a small bowl, stir together the hot water and sugar until dissolved. Place in the refrigerator to cool. 
Step 2:
Juice the lemons, removing the seeds but keeping the pulp. Collect the juice in a small bowl and set aside.
Step 3:
In another small bowl, whisk together the Tenzo and 2 tsp of water until it forms a Tenzo shot.
Step 4:
Combine the simple syrup, lemon juice, and Tenzo Shot in a blender or food processor and blend for 20-30 seconds. (To create the marble effect keep the Tenzo Shot and lemon juice separate)
Step 5:
Fill the cavities of your popsicle mold with the mixture, leaving 1/4" at the top to allow the liquid to expand. If your mold has a cover, place it on top. Insert a popsicle stick into each and freeze for 6 hours, or overnight, until solid.
About popsicles sticks: Depending on your mold type, you may need to insert the popsicle sticks part-way through the freezing process to keep them in place. If so, we recommend freezing the popsicles for 1-2 hours (or until slushy) before inserting the sticks, allowing 1 1/2 - 2 inches to stick out of the mold. If the sticks do not stay in place, wait another hour and try again.
To remove popsicles from the mold, run cool water over the sides of the mold for 10 seconds, then pull straight up on the sticks to remove. 
Makes 8 popsicles (3-ounce size)
Keep tagging us and letting us know how much you love Tenzo! Cheers Tenzo Tribe!
Want to save 20% and get a FREE Whisk with your first purchase?