Matcha Candied Pecans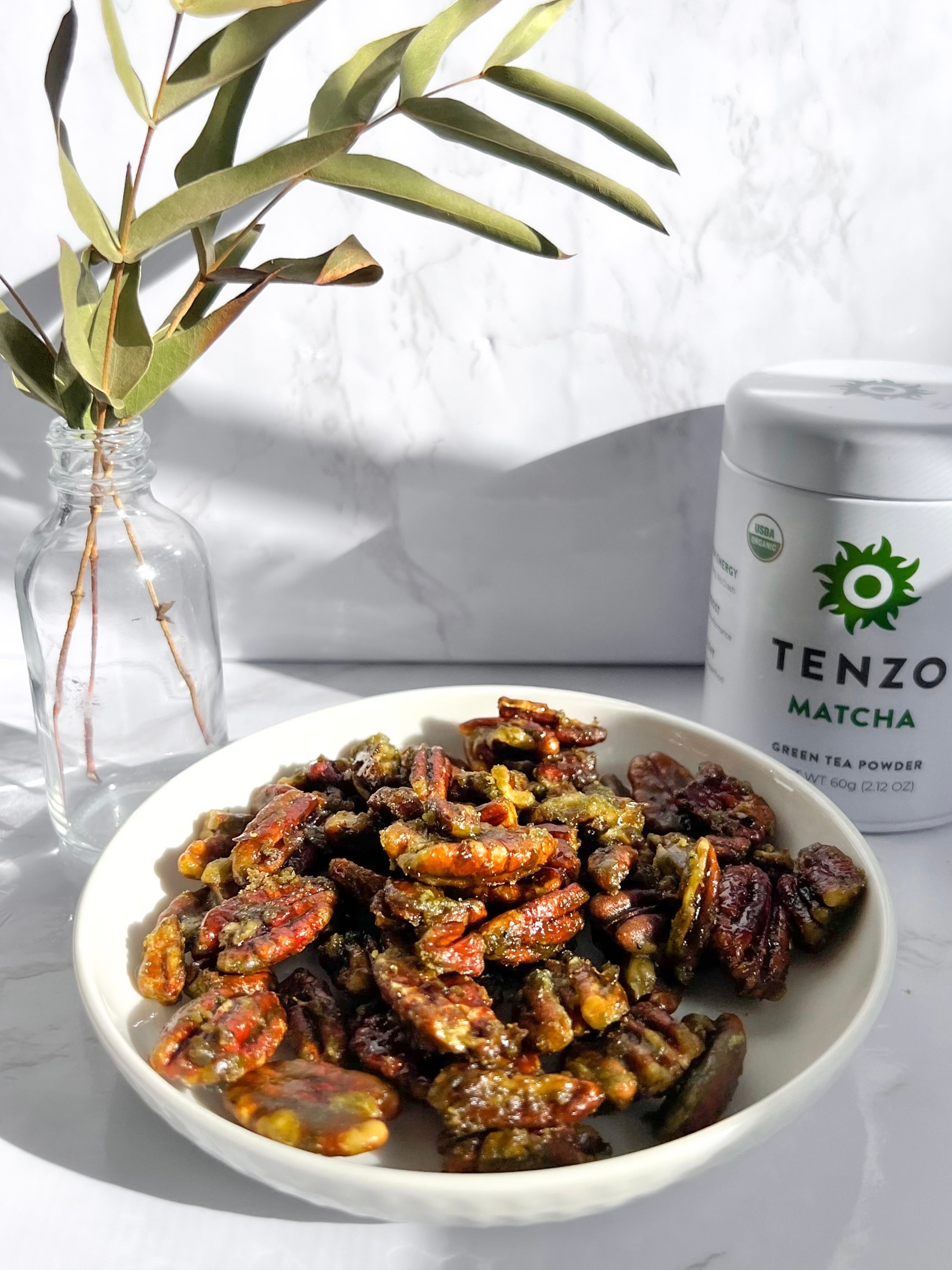 Matcha Candied Pecans
Posted on December 14, 2022 | by Lori Hanemann
If you're looking for a delicious and unique way to switch up your snack game, look no further than matcha candied pecans! These sweet and salty treats are incredibly easy to make and are sure to become a fan favorite in no time. All you need is a handful of ingredients, a few minutes of your time, and you'll have a delicious matcha snack that's perfect for a healthy energy boost.
Servings: 2
Time: 10 min
Ingredients:
1 C Whole Unsalted Pecans

2 Tablespoons Maple Syrup

1 t Tenzo Matcha

Dash of Monk Fruit Extract

Pinch of Sea Salt
Directions:
In a pan over low heat, lightly toast your pecans. 
Add in maple syrup, and stir until all pecans are covered.
Turn the stove up to medium-low and add matcha, monk fruit, and salt.
Simmer and stir rapidly until a syrup is made. 
Optional: add cinnamon, vanilla, or other spices at this time.
Pour out mixture onto parchment paper, making sure to spread the pecans out evenly to ensure large clumps do not form.
The candied pecans should turn from a glossy shine, to dull when set. This means that they won't be sticky. If they do not set, place back into the pan and heat again until clumps start to form, and repeat step 6.
Optional: sprinkle with flakey sea salt to finish!
Thank you to Maddie for an inspiring and delicious matcha recipe. You can follow her on Instagram to see more of her recipes. And, take the chance to stock up on matcha now.