Kiwi Matcha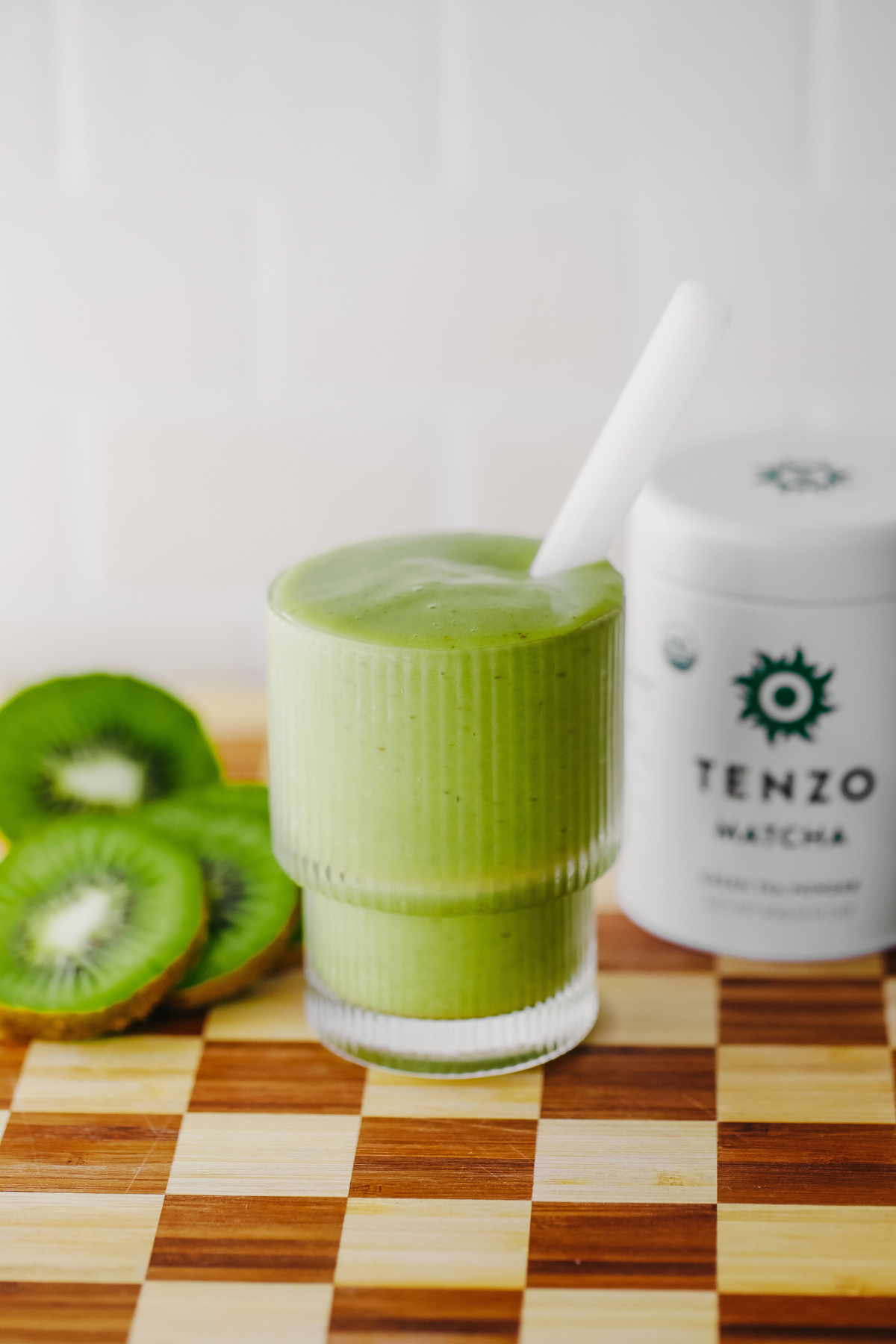 Kiwi Matcha
Posted on August 23, 2023 | by Lori Hanemann
Indulge in the refreshing symphony of flavors with Kiwi Lime Matcha, a vibrant and invigorating beverage that effortlessly combines the tropical essence of kiwi with the zesty kick of lime, all harmoniously blended with the soothing depth of matcha. The tantalizing fusion of these elements creates a drink that is both revitalizing and delightful to the palate. Sip by sip, you'll experience the invigorating tang of lime entwined with the unique earthiness of matcha, while the natural sweetness of kiwi provides a subtle balance. Beyond its delicious taste, Kiwi Lime Matcha offers a myriad of benefits, from the natural energy boost of matcha's gentle caffeine to the abundant vitamin C found in kiwi and lime, providing a revitalizing and immune-supporting experience that lingers long after the last sip.
Ingredients:
1 cup water

1 tsp Tenzo Matcha 

2-3 tbsp maple syrup or sweetener to taste

1 blended kiwi (plus more for garnish, optional)

Ice to fill a glass
Instructions:
Blend water, 

Tenzo matcha powder, and maple syrup together until smooth.

Blend 1 peeled kiwi until smooth, then pour into a glass, add ice cubes (more sweetener if desired), and top off with matcha mixture.
Give this fancy recipe a try, but remember to have your daily Tenzo. CLICK HERE to start a subscription today so you never run out of healthy caffeine to lead the Tenzo lifestyle.