Kiwi Lime Matcha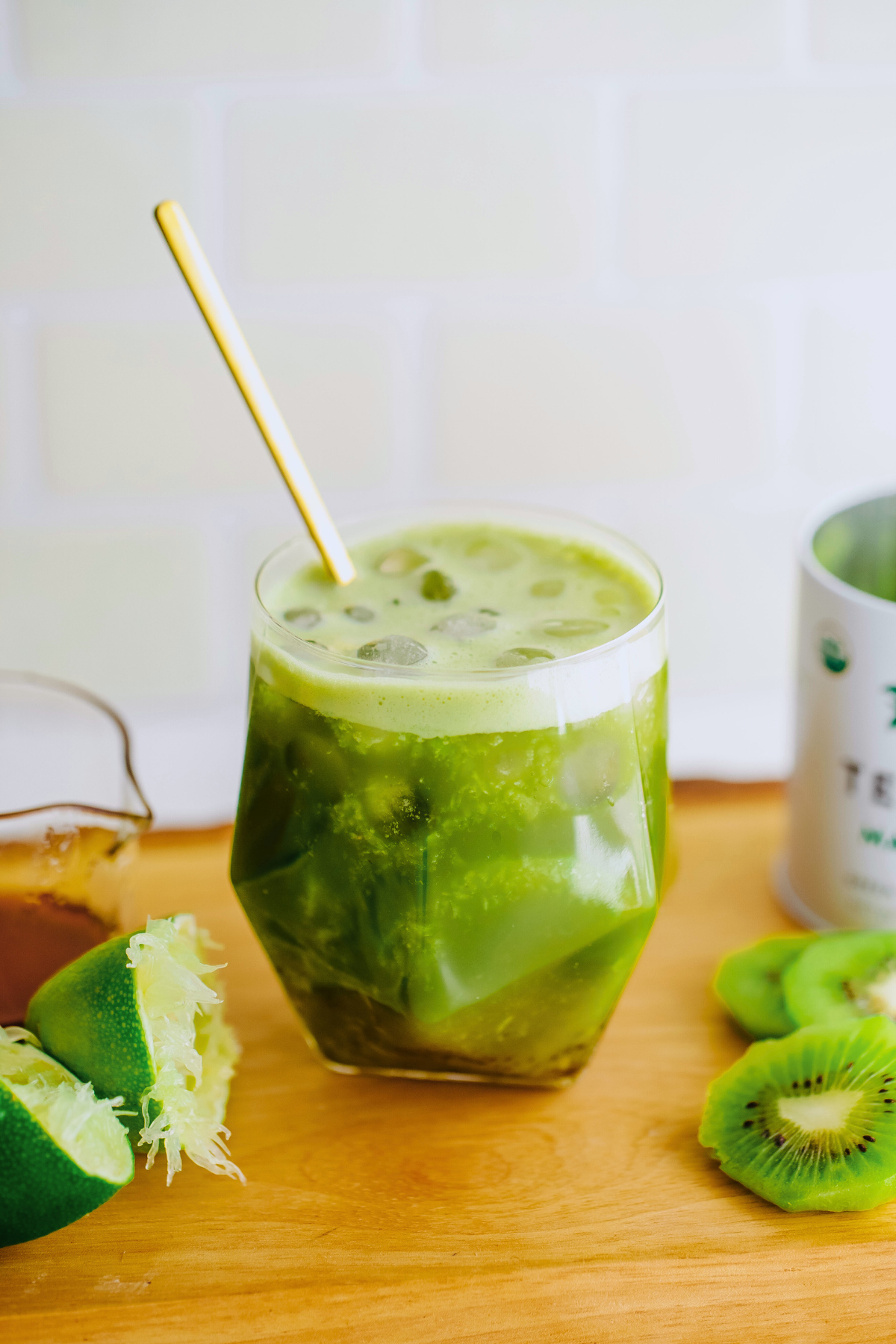 Kiwi Lime Matcha
Posted on May 18, 2023 | by Lori Hanemann
Get ready for the ultimate flavor explosion with Kiwi Lime matcha. This vibrant concoction blends the smoothness of matcha with the tangy sweetness of kiwis and the zingy zappiness of fresh limes. It's a party in your mouth! Not only does it taste amazing, but it's also packed with antioxidants from matcha and vitamin C from kiwis and limes. Sip on this energizing elixir for a delicious and health-boosting treat. Cheers to Kiwi Lime matcha!
Ingredients:

Juice from 1 lime

1 cup water

1 tsp

Tenzo Matcha

2-3 tbsp maple syrup or sweetener to taste

1 blended kiwi (plus more for garnish, optional)

Ice to fill a glass

Instructions:


Blend water, lime juice, Tenzo matcha powder, and maple syrup together until smooth.

Blend 1 peeled kiwi until smooth, then pour into a glass, add ice cubes (more sweetener if desired), and top off with matcha mixture.
You know how healthy Tenzo is, right? Make sure you have enough in your cupboard for your daily drink as well as entertaining with this wildly delicious recipe. CLICK HERE FOR MORE MATCHA.