How to clean and care for your bamboo matcha whisk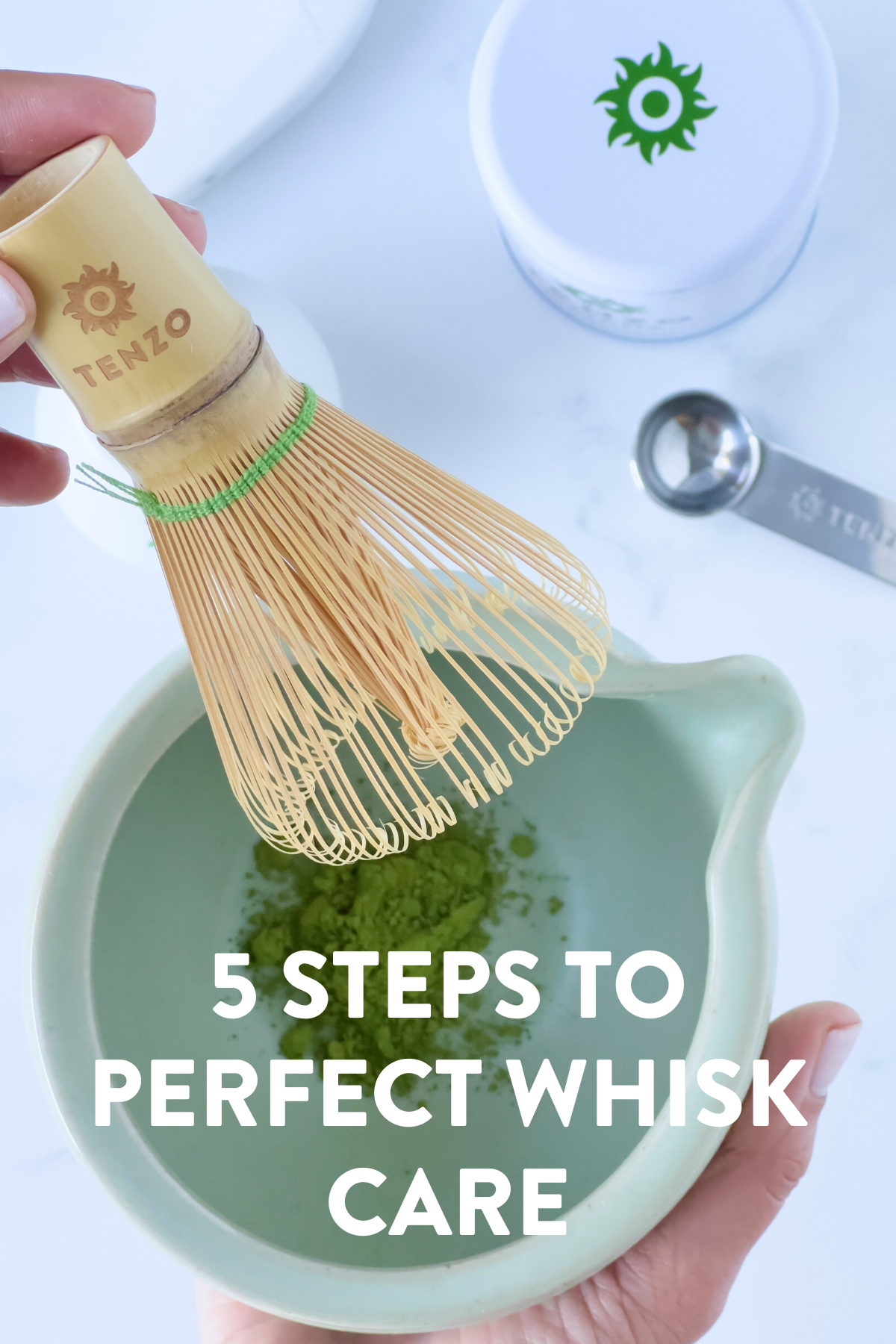 How to clean and care for your bamboo matcha whisk
Posted on March 22, 2023 | by Lori Hanemann
Greetings, dear matcha enthusiasts! As we delve into the art of matcha-making, let us not forget the importance of mindfulness in every step of the process, including the care of our beloved bamboo whisk. Here are some simple steps to care for your whisk mindfully:
Step 1: After each use, take a moment to appreciate the work your whisk has done in creating the perfect frothy matcha. Give it a gentle rinse under running water, being mindful of the flow of water around the delicate bamboo tines.
Step 2: As you gently pat the whisk dry with a clean cloth, take notice of the texture of the bamboo and the sound it makes. Allow yourself to fully experience this moment of caring for your whisk.
Step 3: When storing your whisk, choose a place that is dry, well-ventilated, and free from any distractions. To aid the whisk in retaining its bloomed shape, store on a porcelain whisk stand. Take a deep breath and appreciate the stillness of this space, knowing that your whisk will be safe and protected until the next use.
Step 4: If you notice any discoloration or mildew on your whisk, take a moment to acknowledge this as a natural occurrence and an opportunity to show your whisk some extra care. Mindfully soak it in a mixture of warm water and white vinegar, being grateful for the chance to restore it to its former glory.
Step 5: Finally, as you admire your whisk's beauty and give it a little pat on the handle, take a moment to express gratitude for the work it has done and the joy it has brought you. Allow yourself to fully appreciate this moment of connection with your whisk.

By caring for our bamboo whisk mindfully, we not only extend its lifespan but also deepen our appreciation for the art of matcha-making. So let us continue to approach every step of this process with a sense of mindfulness and gratitude. Cheers to a perfect cup of matcha!
If you're ready to start the mindful practice of whisking your Tenzo, or if you're needing a replacement whisk, click here to find our whisks and whisk stands.