CREAMY COCONUT HONEY MATCHA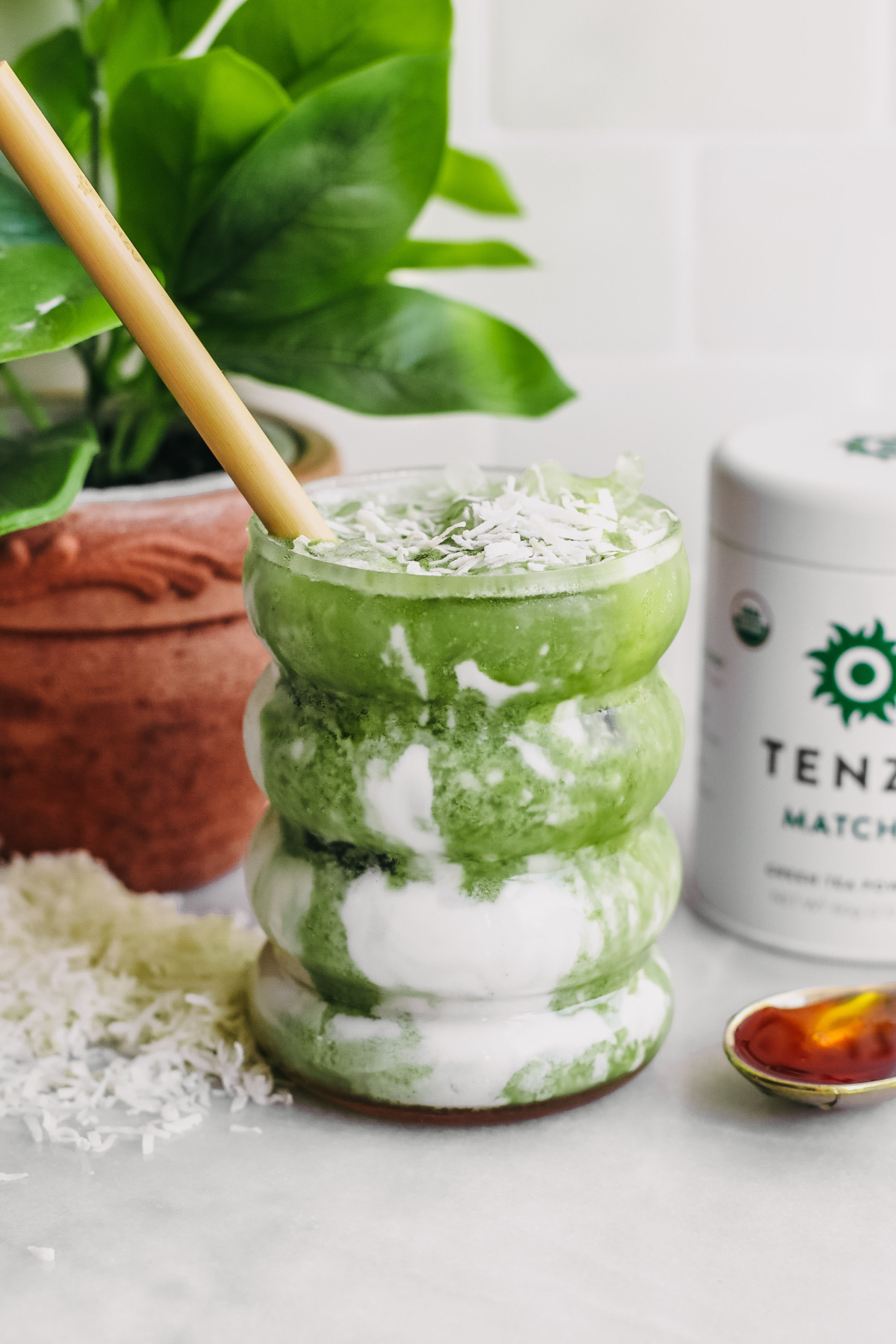 CREAMY COCONUT HONEY MATCHA
Posted on June 23, 2023 | by Lori Hanemann
Get ready to embark on a flavor adventure with this healthy delight. Picture a velvety matcha base, vibrant green and whisked to perfection. Now add the smooth creaminess of coconut milk, swirling together in a delightful dance. A touch of honey joins the party, adding a sweet twist that perfectly balances the herbal goodness. With each sip, you'll feel like you're floating on a cloud of tranquility.
Ingredients:
1 cup coconut milk

1 tsp Tenzo matcha powder

3 Tb warm water

1 tbsp honey or to taste
Instructions:
Add matcha and water into a cup and blend until smooth with a mixer.

Fill a glass with ice and pour in coconut milk, honey, then matcha mixture into the cup and serve.

Double the recipe to serve 2.
It's iced matcha season, Tenzos! With so many matcha recipes and all the health benefits that go with them you might consider stocking up on the magical green powder. CLICK HERE FOR MATCHA.