Caramel Apple Matcha Float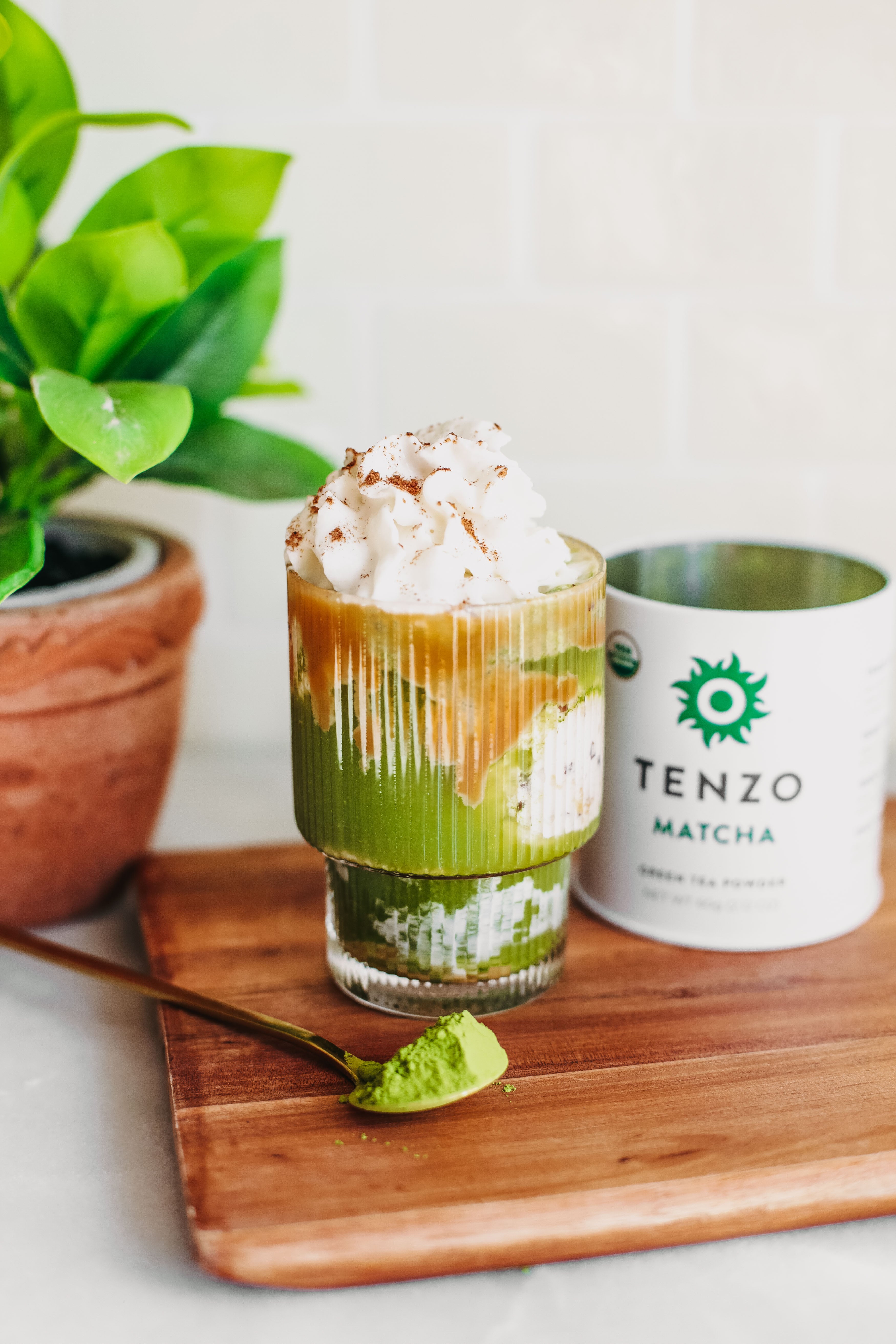 Caramel Apple Matcha Float
Posted on October 21, 2022 | by Lori Hanemann
You need an ice cream float in your life. With the nostalgia of childhood memories and the fantastic flavor combinations, this is a delicious treat for Netflix nights. You can use vegan versions of the ingredients list if you prefer plants for your sweet indulgence. Either way, this if fun, beautiful, and tastes great.
Ingredients:
Caramel sauce

Ice-cream

Sparkling apple cider 

2 oz hot water

½ tsp Tenzo matcha powder

Whipped cream

Ground cinnamon
Instructions:
In a small pitcher combine hot water and matcha tea powder together with an electric whisk until well combined. 

In a glass, drizzle caramel syrup over the edges, then fill with a couple scoops of ice-cream. 

Pour sparkling apple cider into glass- leaving room for matcha. 

Top off with matcha, whipped cream, and a sprinkle of cinnamon and serve.
Thank you to Kaylie for another wonderful and delicious matcha recipe. You can follow her on Instagram to see more of her recipes. And, take the chance to stock up on Tenzo now.