AS SEEN IN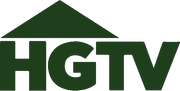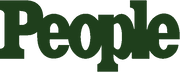 NEW TO MATCHA?
TENZO STARTER KIT
We got you. Check out the tried and true Tenzo Matcha Starter Kit. Electric whisk included free!
Sustained Energy.
Gut Health.
Exceptional Taste.
Versatility.
Every leaf in our Tenzo Organic Matcha blend is meticulously selected for its unique health benefits, supporting your physical vitality and mental clarity. Simply mix with water, unwind, and let the matcha's natural goodness enhance your well-being.
Keto
Vegan
Organic
Non-GMO
Gluten Free
Dairy Free
No Sugar
SUBSCRIBE & SAVE
BIG SAVINGS ON MATCHA
Unlock exclusive savings with a Tenzo subscription, enjoying a 20% discount on all matcha shipments.
SHIPS WHEN YOU WANT
Customize your matcha quantity, upgrade anytime, or hit snooze if you want. You're in control.
FREE DELIVERY
Subscribe once and relax. All your shipping expenses are covered by Tenzo for life.
EXCLUSIVE BENEFITS
Gain exclusive, subscriber-only benefits. Enjoy early access to new products and limited edition releases!
WE RAISE THE QUALITY STANDARD.
Uncompromised Ingredient Qualtity
At Tenzo, we take painstaking care in selecting only the finest ingredients to craft products that offer an unparalleled blend of flavor and health benefits. Whenever possible, we prioritize organically sourced ingredients, aligning with our commitment to a healthier, happier, and more sustainable planet.
Setting the Gold Standard
Tenzo Organic Matcha is proudly produced in a FSSC 22000 certified facility located in the Uji Region of Kyoto, Japan. This certification underscores our unwavering dedication to strict testing and adherence to the highest standards in clean ingredient nutrition, providing complete traceability for each package.
Dedication to Continuous Improvement
Echoing our company motto of "Better Every Day," we continuously pursue excellence. Collaborating closely with a Japanese Tea Master, we tirelessly refine the flavor and vibrancy of our matcha, ensuring it consistently meets the highest standards of quality."
TENZO VS. OTHER MATCHAS
THIS AIN'T YOUR AVERAGE MATCHA.
Tenzo is ceremonial organic, the best matcha for the price guaranteed.
why we love
Tenzo ?

4.8/5 rating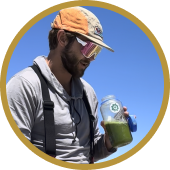 Sustained Energy
"Sustained energy without the jitters and the crash. I have anxiety, and coffee was making my symptoms worse. But I still needed the pick me up."
Adam Stout
Verified Buyer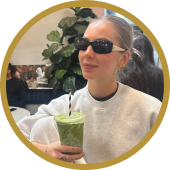 No More Anxiety
"When I used to drink coffee, I would get anxiety out the a$$! With Tenzo, I feel like I can drink it everyday, several TIMES a day, and not get that anxiety. It's wonderful!"
Alexa Kieth
Verified Buyer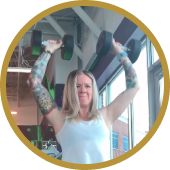 Wake Up Excited
"I wake up excited to start my day with Tenzo. I look forward to it, and it brings me joy. I don't feel my heartbeat or anxiety increasing like after drinking coffee. I have a maintained level of energy."
Jenna Mastrouni
Verified Buyer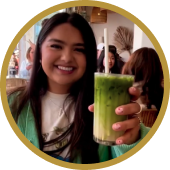 Tasty!
"I love the taste of my Tenzo matcha. Either just plain with water or a latte with oat milk and honey, its delish!"
Kristen Kruz
Verified Buyer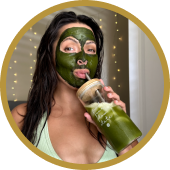 Health
"Health. I have been drinking two servings of Tenzo a day and since, I've stopped all of my prescription muscle relaxers, nerve & the anti-inflammatory meds. I have less back and joint pain now than on all of those meds."
Lena Carmango
Verified Buyer
THE TENZO INNER CIRCLE
JOIN OUR THRIVING COMMUNITY ON FACEBOOK.