AS SEEN IN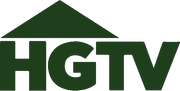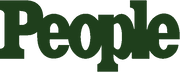 US
TENZO MATCHA
THEM ENERGY DRINKS
& COFFEE
What You Need
Concentration & Focus
Immune Boost
No Chemicals
No Crash, No Jitters
Energy
TENZO VS. OTHER MATCHAS
THIS AIN'T YOUR AVERAGE MATCHA.
Tenzo is ceremonial organic, the best matcha for the price guaranteed.
TENZO ORGANIC MATCHA
A new way to make matcha is here. Clean and efficient. Mix your favorite matcha drink in 15 seconds or less.
MAKE A TENZO IN
60 SECONDS OR LESS
1
1 tsp Tenzo + 2 oz water
2
Mix it up! This makes your Tenzo Shot
4
Add 6 oz of water or milk
THE BENEFITS OF TENZO
BETTER ENERGY
Caffeine without the crash or anxiety. You get long-lasting energy for 4-6 hours. You'll be a productivity machine, and trust us, your boss, your significant other, your kids, everyone will love this because you will be able to spend more time relaxing with your family and friends. No more undone to do lists or incomplete goals. Welcome to the future of clean (green) caffeine routines.
A NEW STATE OF MIND
Focus. Clarity. Most people don't know what these mean. But with Tenzo, you'll feel both like never before and unleash your best self. Say goodbye to distractions, and welcome to Zen-like focus. Just imagine what you could do with a clear head.
HEALTHY BOOST
Old caffeine habits hurt nearly every part of your body. They release cortisol, the "stress hormone" which prevents good sleep and causes anxiety. With Tenzo, you won't feel anxious and you won't release cortisol. You'll actually feel good. Don't you deserve a routine that actually makes you healthier? Just be warned, your family and friends may call you a "Green Machine" a "Beacon of Health" or even "An Inspiration"!
WHY WE LOVE TENZO
4.8/5 rating
Wake Up Excited
"I wake up excited to start my day with Tenzo. I look forward to it, and it brings me joy. I don't feel my heartbeat or anxiety increasing like after drinking coffee. I have a maintained level of energy."
Sam H.
Health
"Health. I have been drinking two servings of Tenzo a day and since, I've stopped all of my prescription muscle relaxers, nerve & the anti-inflammatory meds. I have less back and joint pain now than on all of those meds."
Scotty G.
Feel Brighter
"I just feel better. I feel sharper, clearer, brighter, and perhaps most of all content knowing I'm making a better choice for my body and mind. Plus, that intense green is SUCH a vibe."
Shawn K.
Necessary Boost
"When I started drinking Tenzo 2 years ago I lost 9 pounds over the next 2 weeks with zero other life changes (I already ate healthfully and worked out 6 days a week). It was the boost I needed I guess. 🙂"
Cathleen K.
Sustained Energy
"Sustained energy without the jitters and the crash. I have anxiety, and coffee was making my symptoms worse. But I still needed the pick me up."
Sally O.
No More Anxiety
"When I used to drink coffee, I would get anxiety out the a$$! With Tenzo, I feel like I can drink it everyday, several TIMES a day, and not get that anxiety. It's wonderful!"
Katie B.