Unveiling a top secret for Teachers and Grad Students.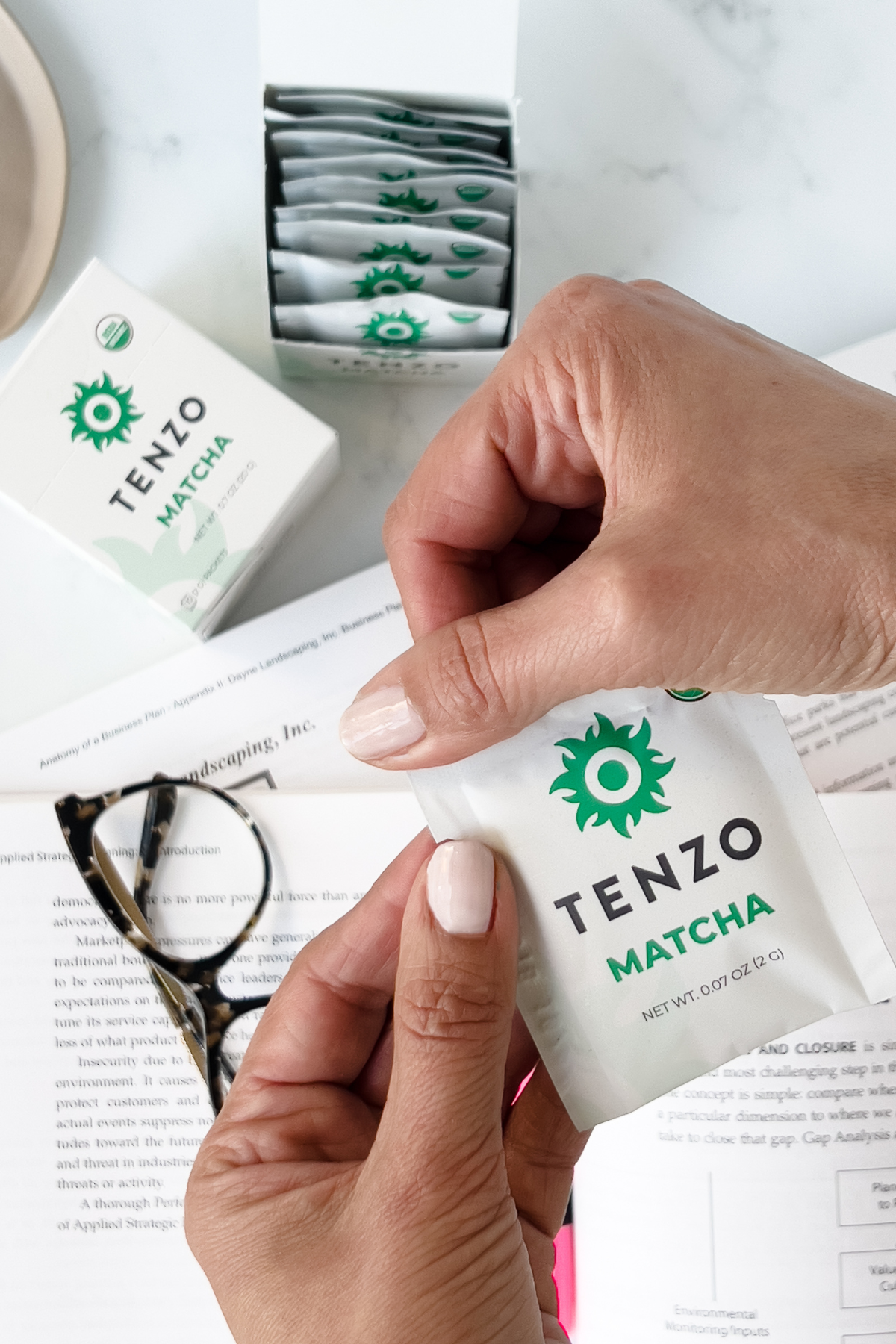 Unveiling a top secret for Teachers and Grad Students.
Posted on August 29, 2023 | by Lori Hanemann
Hey there, fellow education enthusiasts and knowledge seekers! If you're a teacher juggling lesson plans, or a grad student diving deep into research papers, you know that focus, calm, concentration, and attention are like precious gems in your daily treasure hunt. Well, guess what? We've got a game-changing hack for you: Tenzo Matcha!
Picture this: you're facing a pile of papers to grade, a curriculum to design, or a thesis chapter to tackle. Your brain resembles a bustling beehive, with thoughts buzzing all over the place. That's where Tenzo Matcha steps in like the ultimate superhero.
What's the Buzz About Tenzo Matcha?
So, what's the hype about Tenzo Matcha? Unlike your regular cup of coffee that can leave you jittery and frazzled, matcha offers a smoother, longer-lasting energy lift. It's like giving your brain a gentle pat on the back, saying, "You got this!"
Tenzo is harvested and processed in a unique way that retains a higher concentration of antioxidants and L-theanine. L-theanine is like a zen master for your mind. It promotes relaxation and reduces stress without making you drowsy. In simple terms, it's the secret ingredient that helps you keep calm while conquering your to-do list.
A Sip of Serenity
You might be wondering, how does something so seemingly magical taste? Well, Tenzo Matcha has a distinct, earthy flavor that's both energizing and soothing. It's like a mini meditation session in a cup. The act of preparing and sipping matcha becomes a mindful ritual that sets the tone for your focused work ahead.
How to Tenzo?
Not sure how to incorporate Tenzo Matcha into your routine? Fret not! It's super easy. All you need is a bamboo whisk or mixer, a bowl, water, and a serving of Tenzo Matcha. Whisk it up until it's frothy, and voilà! You're ready to sip your way to productivity paradise.
Why Teachers and Grad Students Swear By It
Teachers and grad students have a lot on their plates, and the pressure can sometimes feel like a one-way ticket to Stressville. That's where Tenzo Matcha becomes your trusty sidekick. The combination of focused energy from caffeine and the tranquility from L-theanine creates a harmonious symphony in your brain. Say goodbye to those mid-afternoon slumps and hello to sustained attention and mental clarity.
So, the next time you're gearing up for a marathon grading session or diving into the depths of research, remember that Tenzo Matcha is your ultimate companion. It's not just a beverage; it's a tool for achieving your academic goals with zen-like focus. Keep calm, matcha on, and conquer the world, one mindful sip at a time! 🍵📚✨
We are offering a fantastic deal on matcha right now, subscribe and get a FREE Trial Kit with all the tools to start living the Tenzo life.