Peach Matcha Yogurt Smoothie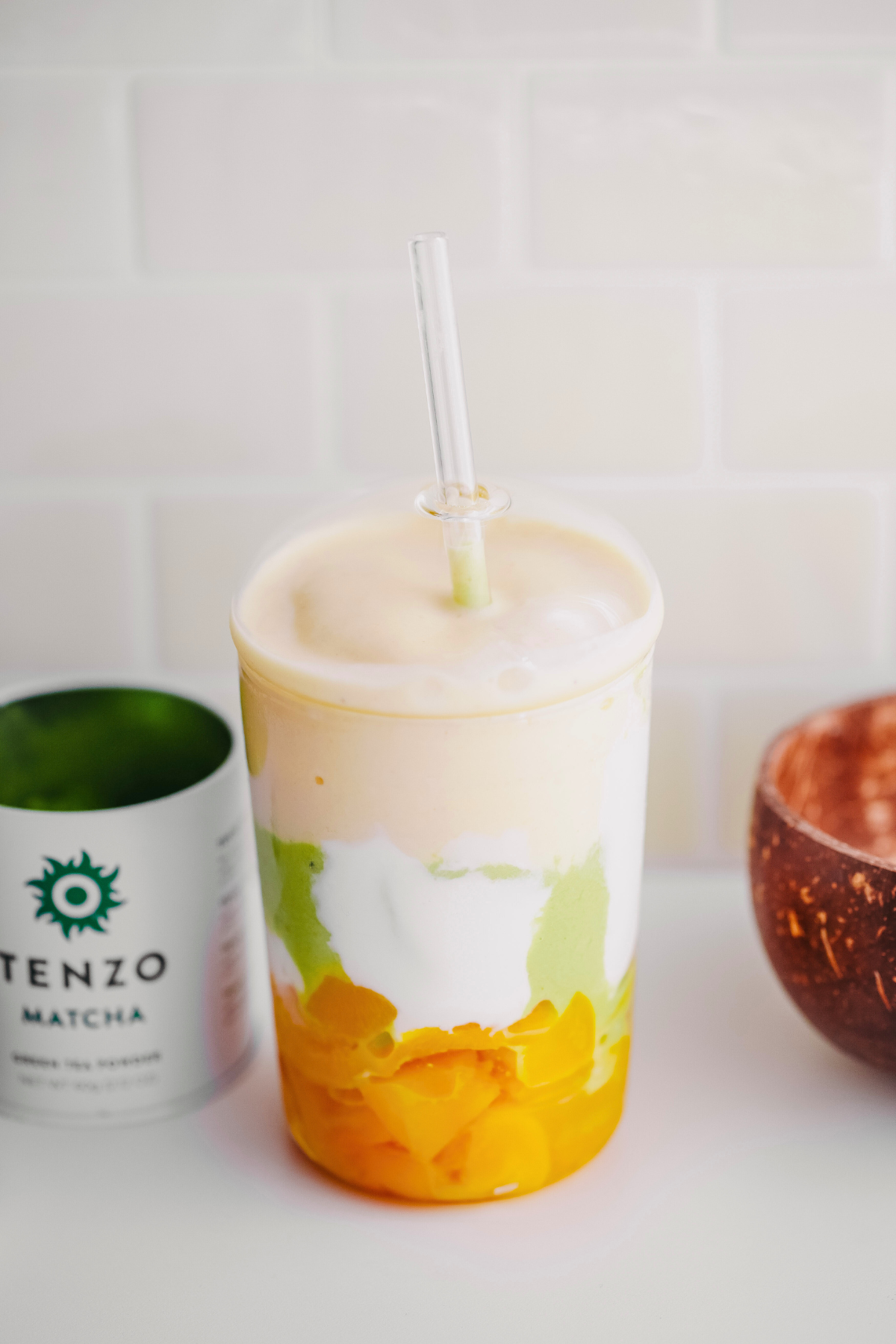 Peach Matcha Yogurt Smoothie
Posted on September 07, 2023 | by Lori Hanemann
Dive into a whirlwind of flavors with the Peach Matcha Yogurt Smoothie! Imagine the sweet and juicy embrace of ripe peaches dancing harmoniously with the earthy notes of matcha. It's a match-a made in heaven! But wait, there's more! This delightful concoction isn't just a treat for your taste buds. The matcha provides a gentle caffeine kick to awaken your senses, while the yogurt offers a creamy texture and a dose of gut-friendly probiotics. So, not only are you indulging in a taste sensation, but you're also giving your body a boost of wellness. Cheers to sipping on something that's as good for your soul as it is for your health!
Ingredients:
1 cup frozen peaches

½ frozen banana (in pieces)

½ cup greek yogurt

¼ cup orange juice

2-4 tbsp collagen peptides

½ tsp Tenzo matcha powder (see instructions for when to add)

Toppings: more yogurt, diced canned peaches, honey
Instructions:
Add ingredients into a blender and puree until smooth. Pour ½ the smoothie into a separate glass, then add Tenzo matcha powder and blend with the remaining smoothie. Add diced peaches to the bottom of a glass, then add scoops of yogurt to the sides of the glass, and layer in matcha and peach smoothie.
Curious how other Tenzos in our community are drinking their matcha? Join our Private Facebook Group.