Blackberries and Cream Matcha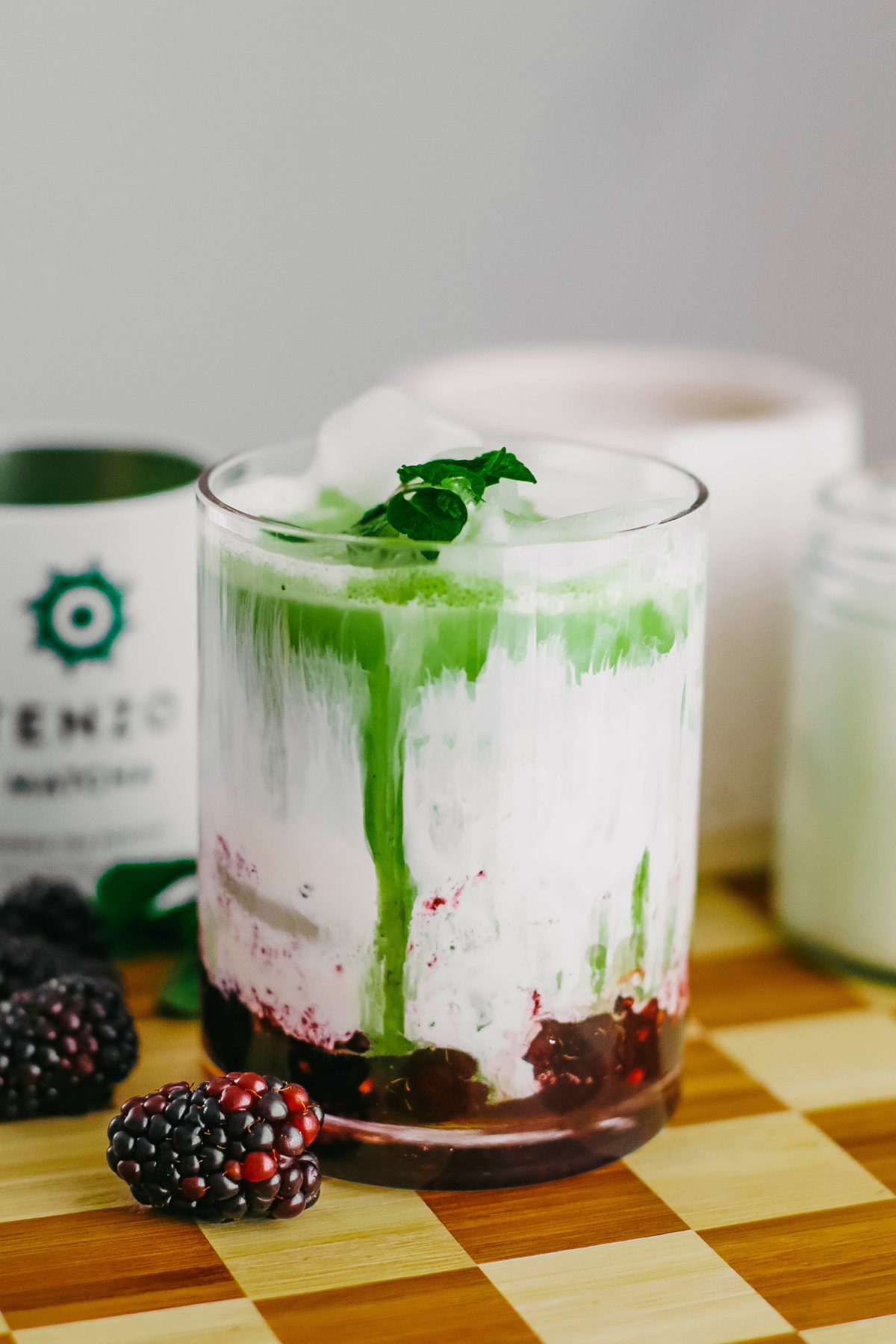 Blackberries and Cream Matcha
Posted on May 25, 2023 | by Lori Hanemann
Oh, behold the whimsical wonder of Blackberries and Cream Matcha! This enchanting elixir is like a dance of flavors in a cup, where sweet and tangy blackberries frolic hand in hand with velvety cream. Imagine a vibrant green potion swirling with the magic of matcha, as it casts a spell on your taste buds. With each sip, the luscious blackberries burst forth, painting your palate with a burst of fruity delight, while the smooth cream cascades like a creamy waterfall, leaving a trail of bliss in its wake. It's a delightful concoction that transports you to a playful paradise of flavors, where dreams and cravings intertwine. So, indulge in this whimsical potion, and let your taste buds embark on an unforgettable journey!
Ingredients:
1 handful blackberries

Ice to fill a glass

¼ cup half and half

½ tsp Tenzo matcha powder + 3 tbsp hot water blended
Instructions:
Add blackberries into the bottom of a glass and mash with a muddler, fill glass with ice, add half and half, and top off with matcha blended with hot water.
You can order more matcha by clicking here.